Redmi Note 7 is one of the strong contenders in the market of sub 20k in India right now. With its exceptional 48 MP camera, it's hitting the competitors hard. Moreover, the tag of being the number one smartphone brand in India is pushing its sale. Now, Redmi's non Note variant of the same device is coming soon.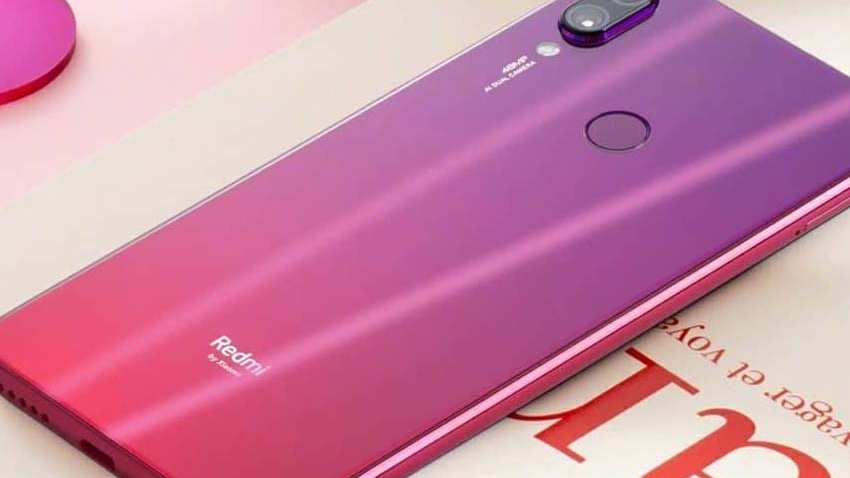 Redmi 7 has been spotted in TENAA. Hopefully, within a month, it will be released in China and in India, it may get released after of few weeks of that. Xiaomi has been in the spree of releasing devices for customers with all taste. Good camera, good storage, gaming phone with superb RAM, a budget device with all sort of modern facilities- everything you will get the umbrella of Xiaomi's Mi brand.
Recently on the website of TENAA, a device with a model no M1810F6LE got flashed where clear specification sheet reveals that the device features a 6.26 inch full HD display which is a bit bigger than Redmi 6 that features a 5.45-inch display in contrast.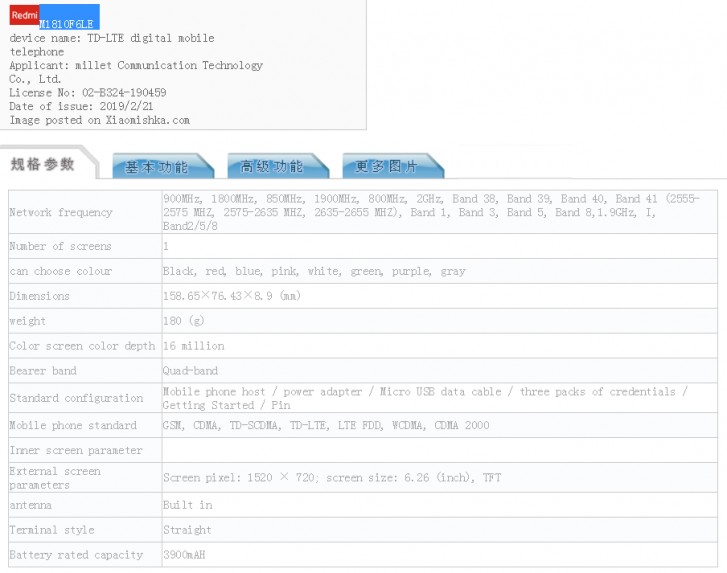 The measurement of the device body shows a similar device like Redmi Note 6. It features a 158.6mm x 76.4mm x 8.9mm poly-carbonate body which weighs 180 grams only.
Via, TENAA, we have also informed that the device will be released in eight color variants! Yes, you have heard that right. I don't know how many devices in the market got this much color variants! The available colors will be lack, red, blue, pink, white, green, purple, and gray.