Xiaomi's first in class Android Go smartphone Redmi Go is all set to be launched on 19th March in India. We have already reported about the features and specs of the device when it went for sale for the first time in the Philippines. To tap the entry-level market Xiaomi is leaving no stone unturned, hence it has set a date of launch of this Android Go device in India. From the company, it has already sent out several official invitations for the official launch. Let's have a sneak peek.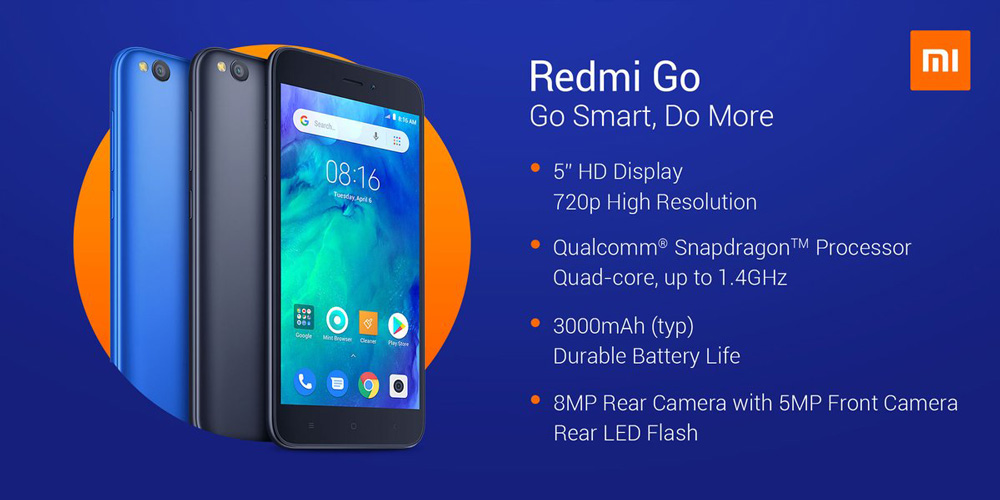 This Android Go device will be powered by Snapdragon 425 along with 1 GB RAM and 8 GB ready to use flash storage. The most important part is that it will come with Android Oreo while it can be upgraded to Android Pie as the Android Go device will get all official Android firmware update for two years from the date of purchasing. Moreover, it's going to have support for 20 regional languages inbuilt and a dedicated microSD card slot.
The price tag of this device is expected to be around Rs. 5500 in India and that's a few hundred bucks lower than Redmi 5A device.
It's going to have the same 5 inch HD display with an aspect ratio of 16:9 having a pixel density of 296 ppi and 1000:1 contrast ratio just like Redmi 5A. But it's having a good battery of 3000 mAh!
The rear cam is capable of recording 1080p recording and snapping 8 MP still while the selfie cam can snap images with 5 MP resolution. Let's see how Xiaomi can redefine the marketing of entry-level smartphone in India.