WhatsApp is developing the app with various new integrations and features like searching images online directly from the chatbox and a new dark theme to save power and save your eyes from getting strained out while chatting Especially if you are using WhatsApp for business.
In a beta update, these features are popping up. Facebook is revamping all of its apps. WhatsApp is one of them and an option for fingerprint unlocking has been spotted.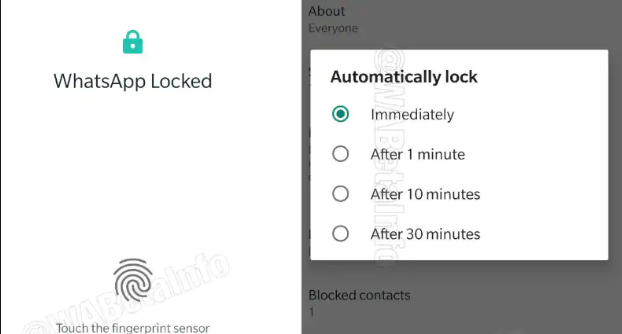 It's going to be the same biometric process like you do unlocking your device using the fingerprint. There is a catch, you don't need to store separate fingerprints for this purpose, it will use the same fingerprints you have set your phone unlocking.
It will prevent anyone to see the personal messages on your WhatsApp even if you unlock and hand over the device to someone for any purpose.
In order to activate it go to the "Privacy" option provided under the "Settings" tab and enable fingerprint unlocking. But right now, you may not able to do it. We suggest to download the WhatsApp official apk from its official site and check. You will get that. Stay tuned for more update.
Let us know your take on this new feature by commenting below.