WhatsApp is coming out of the shell; one by one it's testing a few things which may change the whole idea of WhatsApp messaging we have in our minds right now. A few weeks back, WhatsApp came with a dark mode in order to cope up with the apps trying to make a version helping users saving power and just after that it has released another update where users can easily search any image came into inbox online and can verify whether the forwarded image is fake or not and then can make decision to forward other people.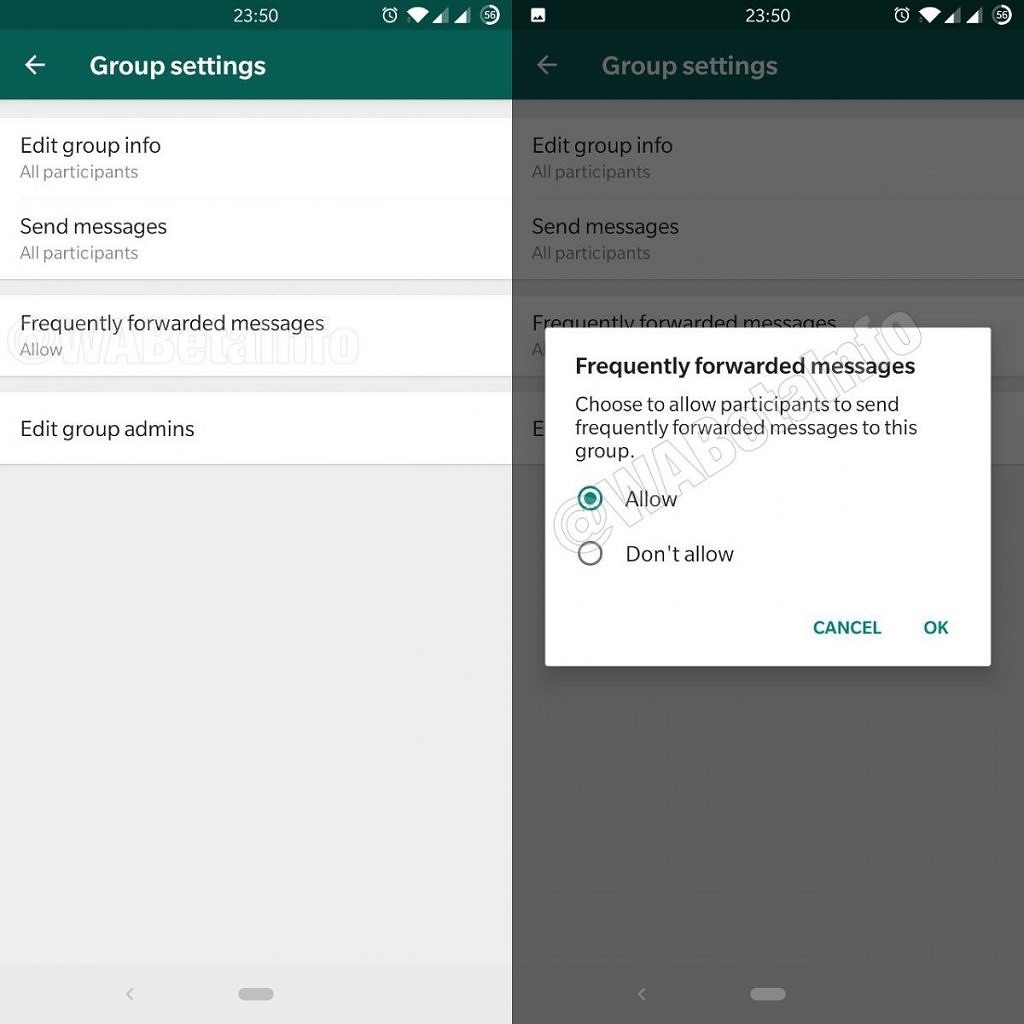 Though WhatsApp has already restricted users from forwarding the same message again and again to different contacts, still it lags behind in some cases. Now it's testing something and that's quite interesting. Groups are one of the main features of the instant messaging app where people use to chitchat with friends and colleagues.
Now group administrator can easily check on the feature that allows admins to limit getting forwarded posts in the group as well. This simple option has been detected in the beta testing of this app where you can easily refrain group members from sending frequently forwarded messages.
If you want to check this, we request you to download the apk from the official site of WhatsApp. Let us know your experience of it if you have already tested it.