Today, at an event with Huobi for NYC Blockchain Week, Reserve, the stable cryptocurrency built for people and businesses in countries with high inflation, announced it's launching its Reserve Rights via Huobi Prime.  Reserve is one of the leading stablecoin projects and is backed by top investors including Coinbase, Peter Thiel, Sam Altman, Distributed Global, Digital Currency Group, Blocktower, Arrington XRP Capital and more. The public listing on Huobi Prime, is allowing Huobi Global users around the globe to support the utilization of stablecoins to solve real-world problems and participate in Reserve's global expansion.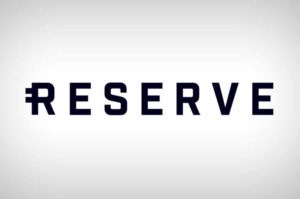 Reserve also announced today in their press release that they are bringing the Reserve Dollar (RSD) – the project's initial USD-back stablecoin – to Venezuela and Angola. The combination of RSD – which is pegged 1:1 to USD – and Reserve's Venmo-style payment app will enable people and businesses throughout these countries:
Protect Their Money Against Inflation –

Reserve enables people and businesses in countries with high inflation to protect their money by moving it out of broken currencies into a stable digital currency. Today, $466 billion is currently locked up in currencies that are inflating at 20% or more per year.

Easily Accept Payments –

Reserve allows businesses to accept payments in a stable digital currency, enabling them to easily pay their international suppliers, while also keeping their money out of inflation-prone local currency. This also enables people to easily pay for critical goods with Reserve at these merchants. The global mobile payments market was $930 billion in 2018.

Send Money Across Borders –

Reserve makes it cost-effective to send money across borders. This enables people to send money home to their families in these countries, and businesses to pay international suppliers in a stable currency. The global remittance market was $613 billion in 2018, with $4.5 billion of that going to Venezuela alone.
The press release goes on to state:
"Over 300 million people live in countries without stable currencies, resulting in dramatic losses of wealth and overall instability in these countries," said Nevin Freeman, Co-Founder of the Reserve project. "The world needs a stable, global, digital currency that gives people and businesses autonomy and control of their money. Obviously Venezuelans need this the most right now, and that's why we are starting there – but this is just the beginning. It will take time, but we believe Reserve will end up supplementing or replacing failing fiat money all over the world as we build out the infrastructure to make that possible in a decentralized way."
For more information on the upcoming token event please visit: https://blog.hbg.com/huobi-prime-partners-reserve-the-paypal-style-payment-solution/
#Huobi Prime's next launch will be @reserveprotocol 's Reserve Rights token ($RSR)! Congratulations! We look forward to bringing real world blockchain payments to the masses with you. Hear from our CEO @livio_huobi here. https://t.co/lwd1IZ0slp #ItsPrimeTime #Reserve pic.twitter.com/zWjVrLetMO

— HuobiGlobal (@HuobiGlobal) May 12, 2019