Amazon has joined hand with Google in order to tackle Netflix in the market of online video streaming business. Till now, Amazon Prime is not present in any Android TV and it doesn't support Chromecast as well and on the other side, Amazon firestick doesn't support any app like YouTube made or owned by Google. But things are being changed slowly and once rivals are joining hand to stretch their businesses with cooperation.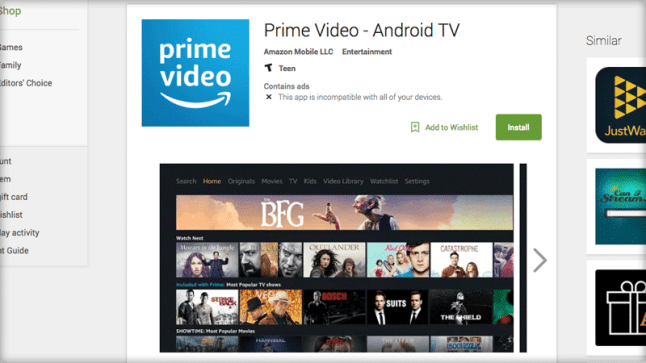 Google has already made Amazon Prime available on any Android TV and you can download any videos just by installing the app using the official Google Play store. Chromecast also gets the support for the same. So if you have Chromecast or any Android TV, you don't need to buy Amazon Firestick to enjoy Amazon Prime videos. On the other hand, Amazon has included support for YouTube in its Amazon Firestick. Both the companies have joined hand to reach more people and have included the best video streaming services of both.
 Now, it's time to see how this joint venture brings effectiveness to both the companies. YouTube has more viewers than Amazon Prime right now, so this can be a good decision by Amazon while Amazon Prime provides exclusive quality contents which are lucrative and now it can pull viewers even from Chromecast users and general people who have an Android TV.