Apple are constantly releasing their phones with some amazing upgrades but there's a huge buzz around which iPhone has the best camera. The iPhone camera has never differed as much as other major handsets but Apple still holds a high place in the tech world.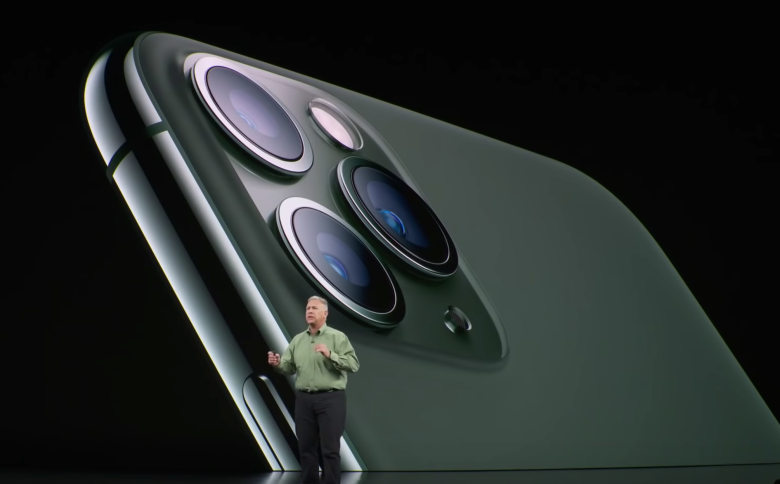 iPhone 11 Pro and Pro Max
September 2020 saw the release of three new phones in the Apple range and the two higher tier phones have had a massive upgrade when it comes to their cameras. The iPhone 11 Pro and Pro Max both boast a triple 12MP camera. Apple fans were seriously shocked at the improvement these three lenses gave them.
A 13mm ultra-wide lens allows you to get up to four times more into one photo. You'll be able to capture mountain ranges or your whole family with a lot less effort than before. Optical image stabilisation takes away any blurry images, giving a super crisp photo full of detail. This is provided from the 26mm wide lens. The last lens is a 52mm telephoto lens allowing you to experience up to 2x optical zoom so you can pull the world right before your feet.
There are a whole range of different features built into the iPhone 11 Pro and iPhone 11 Pro Max, such as night mode, portrait mode and 'Slofies'. Each feature plays an important part in giving you the best photo you could hope for from a smartphone camera.
iPhone XS and XS Max
With exactly the same camera set ups, the iPhone Xs and Xs Max give all other iPhones a serious run for their money. Apple has given it's users a dual-camera setup with a 12MP wide lens and a 12MP telephoto lens. They also built in a new sensor allowing images to hold true colours, reduced noise and more accurate shadows and highlights. Each pixel will hold more detail than you've ever seen before. This sensor also plays a huge part in allowing sharper images in low light situations.
The 12MP telephoto lens allows up to 2x optical zoom so you can bring your subject closer with less work. You don't need to worry about missing out on any details, nor colour accuracy here. The powerful chip powering the phone allows for Smart HDR. By taking multiple images at once, the iPhone Xr is able to blend these together. Taking the brightest highlight, darkest shadows and sharpest details and mixing these into one photo, the most artistic but professional image will be produced.
iPhone Xr
The most recent 'budget' iPhone released from Apple is the iPhone Xr. This was one of the biggest players in creating the buzz around which iPhone has the best camera and there are plenty of reasons for it. Although users are only given a 12MP single camera, you are still able to get some of the best photos out of the Xr as compared to other smartphones.
We have seen Portrait Mode have one of the biggest improvements since it first came to iPhones. Using different senses and technology, the single-lens camera will focus on the main subject, making every detail sharp and crisp whilst blurring the background for a super artistic feel. If you aren't quite happy with the level of depth in a single photo, there's no need to retake. You'll be able to adjust the depth in the photo using the edit tools.
 We have 100% confidence that each camera will meet high standards with the outcome of their images. Once you make your decision on which iPhone has the best camera and suits all your other needs, there are hundreds of deals at Fonehouse. You can match your perfect phone with your dream deal.