Apple lovers in India- Be ready as Apple is to launch Apple Watch in India on 6th November 2015. On their website, Apple announced that they would start selling Apple watch in India from 6th November. All the new Apple stores which are being set up in a joint venture with Croma Retail will display Apple watches for sale. Apart from that, it may come on Amazon.in shortly after release as well as the iPhone Dealers India wide. All the leading health apps will run on it even with the help of stress management system you can check your mental health easily.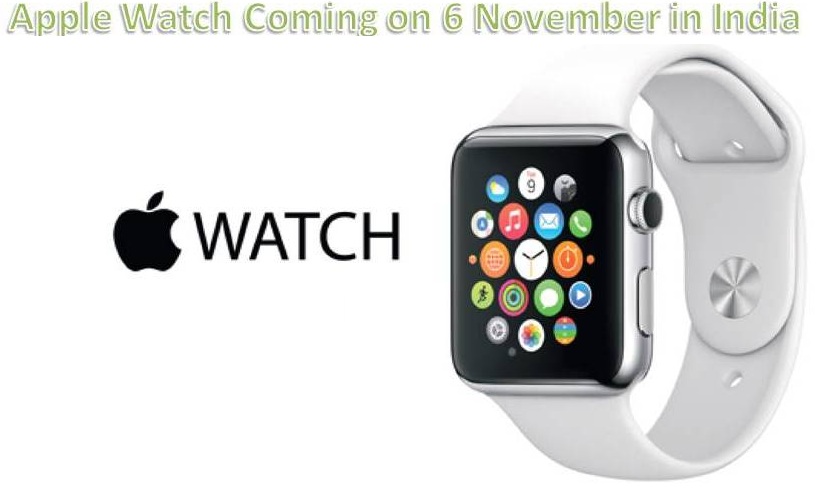 Apple Watch is Releasing in India on 6th November
All the variants of this dream watch will be available in India. The three variants are- Apple Watch, Apple Watch Sport and Apple Watch Edition, etc. The Apple watch will cost around Rs. 2300 ($349) in India while the costly edition of Apple watch van go up to Rs. 11 lacs ($17000)!
Apple Watch- Three Version Will be Available in India
Buyers can personalise the watch interface of Apple watch according to their choices. There are three options available initially- Chronograph face, modular face and Motion Face.
Fitness App Will be Pre-Installed in Apple Watch
Health and fitness app has been built in here in these watches. It will give detailed metrics of your workout- running, walking, etc. Apple watches will be compatible with all the iPhone having iOS 8.2 or higher. That means iPhone 5, 5C, 5S, 6, 6 Plus and 6S will support Apple watches.
Check Also: WatchOS 3
Wait till November 6th…..Your dream Apple watch will be available in all Apple Stores in India. If you are residing in a distance place from the Megacities of India, then you have to wait till it comes on Amazon! Bookmark us and stay updated with all new Apple Watch related news here.