Tuesday Google CEO Sundar Pichai announced the date and place of the upcoming I/O developer conference. Previously the conference that was held at Moscone Center in San Francisco, will now take place at Shoreline Amphitheater, near to where the company's Mountain View headquarters is located in California. The event is going to be held from May 18th to 20th.
Pichai tweeted the change in date and place saying that the annual event is going back to the "neighbourhood where it all started 10 yrs ago."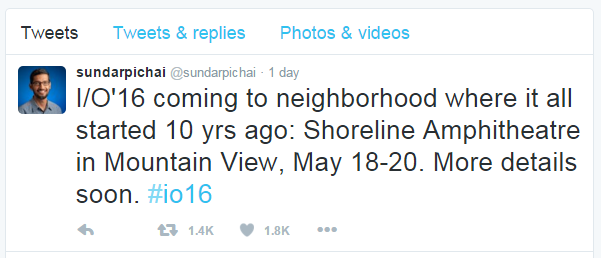 Also read: Google Pixel C launched with magnetic keyword
Speculations are that the company's self-driving vehicles are going to be tested at Mountain View's Shoreline Amphitheater which is close to Google headquarters there. And that this is the primary reason behind the venue change. Logically it would be easier to bring the vehicles down to test there, than to San Francisco.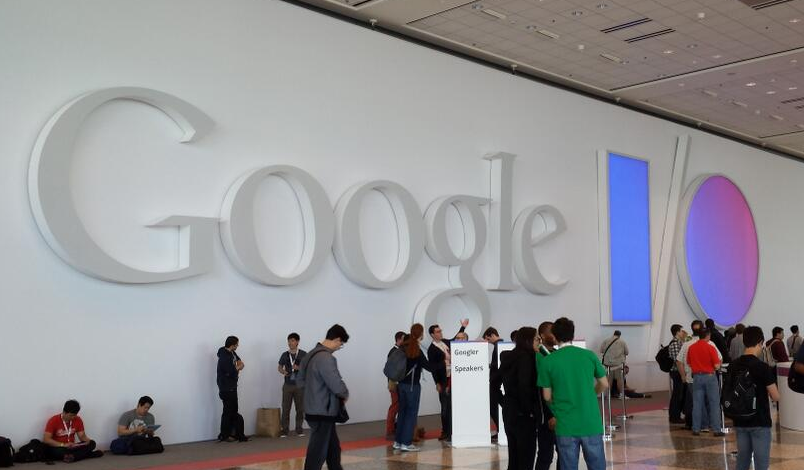 In last year's I/O developer conference Google introduced Google Photos, Android Play, Android Marshmallow, and other projects like Google's Advanced Technology and Projects group's – Project Soli. Each year, Google introduces a new version of Android – currently called 'Android N' at the I/O developer conference. People have already started speculating what new surprises will Google fish out of its bag this year.
Also read: Google to make Android One with Lava
Our only hope it this time Google launches improved version of Android with features like tablet software and side-by-side app multitasking facility, both of which is found in its rival, Apple and Microsoft products.
Have something more to add? Comment below.