These days having a big Smartphone isn't enough. Surely you've come across instances when you'd wanted to prop up your phone for a better viewing or reading experience. There are two solutions to this problem, one, buy a kickstand case and two, a kickstand comes built-in the phone. But we have neither. But apparently Samsung has come up with a very innovative idea. According to Patently Mobile, the Korean giant is in the process of developing a Galaxy Note S Pen that can be made to double up as a stand.

There's a slot at the back of the phone that allows the pen to slip in. If you look at the pictures, they indicate that the S Pen is foldable at some point in the middle owing to a small hinge. It'll allow the user to view the screen in landscape mode comfortably without using their hands to hold the Samsung Galaxy Note so you don't have to worry about it falling out. The mechanism is such that the pen gets locked when the Note is on standing position. And the lock gets automatically disengaged when the pen is straightened.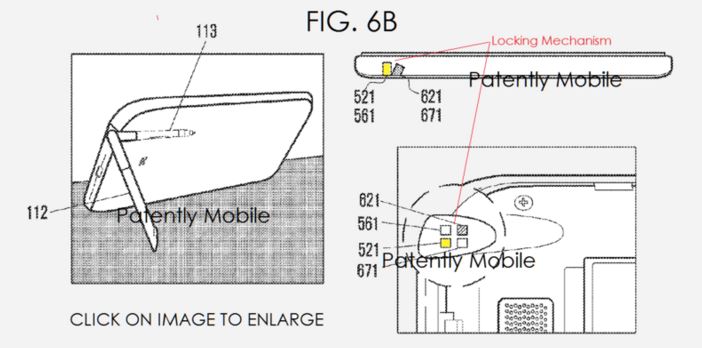 Check out: Best Lock Screen Apps for Android
Over years, though stylus have been getting better and better but all this time, it had had only one function, i.e. to work as a stylus. All that is about to change. But of course, the S Pen needs to be stronger, sturdier in order to bear and hold the weight of the Galaxy Note. And also one should remember that while using the pen as stand, it can;t be used as a stylus.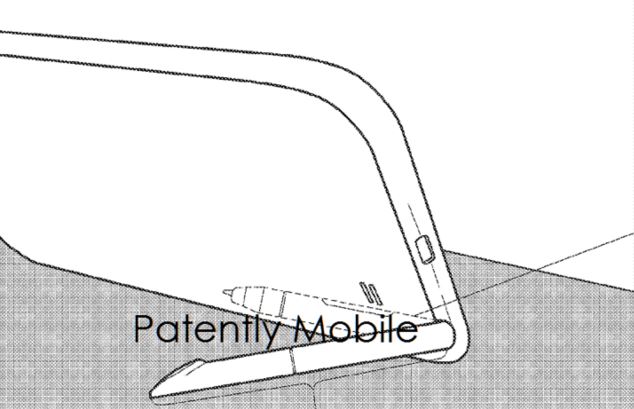 Check out: LG G4 Stylus Launches at Rs. 19000 in India
Rumour are that Samsung filed this patent in the third quarter of 2015, but the U.S. Patent & Trademark Office didn't publish the application until this year. So after there hasn't been anything officially confirmed from the Samsung's side so this is a dream as of now. What do you think of a S Pen doubling up as a stand? Let us know in the comment section below.