The release of the Samsung Galaxy S7 Edge had created much of craze through internet even before the release of the phone. Many rumors had been floating around regarding its features and also its release. Finally, the long awaited Samsung Galaxy S7 Edge was launched at the MWC 2016 event, ending all the rumors and curiosities. We all know that this phone have got features which can never cease to surprise people, and now the company has launched yet another surprise for the, would be users and the buyers of the phone. The new surprise in the bag of the company is that the phone will be supporting both touchpad and keypad features. Yes! You read it right. The smartphone is going to take its users back on a journey to the era of keypad phones.
How does keypad cover of S7 Edge work?
This keyboard provides the users a Qwerty keypad. The keypad cover attaches to the bottom of the phone and allows the users to enjoy the old physical keyboard system. In other words, this smartphone would let you use both touchscreen and keypad type features. The keyboard cover attaches to the bottom of the phone and the phone can automatically detect the cover and lets you chose the option to use in any of the two ways. However, this concept is not that much new because even earlier, the flagship phones of Samsung namely the Galaxy S6 and Note 5.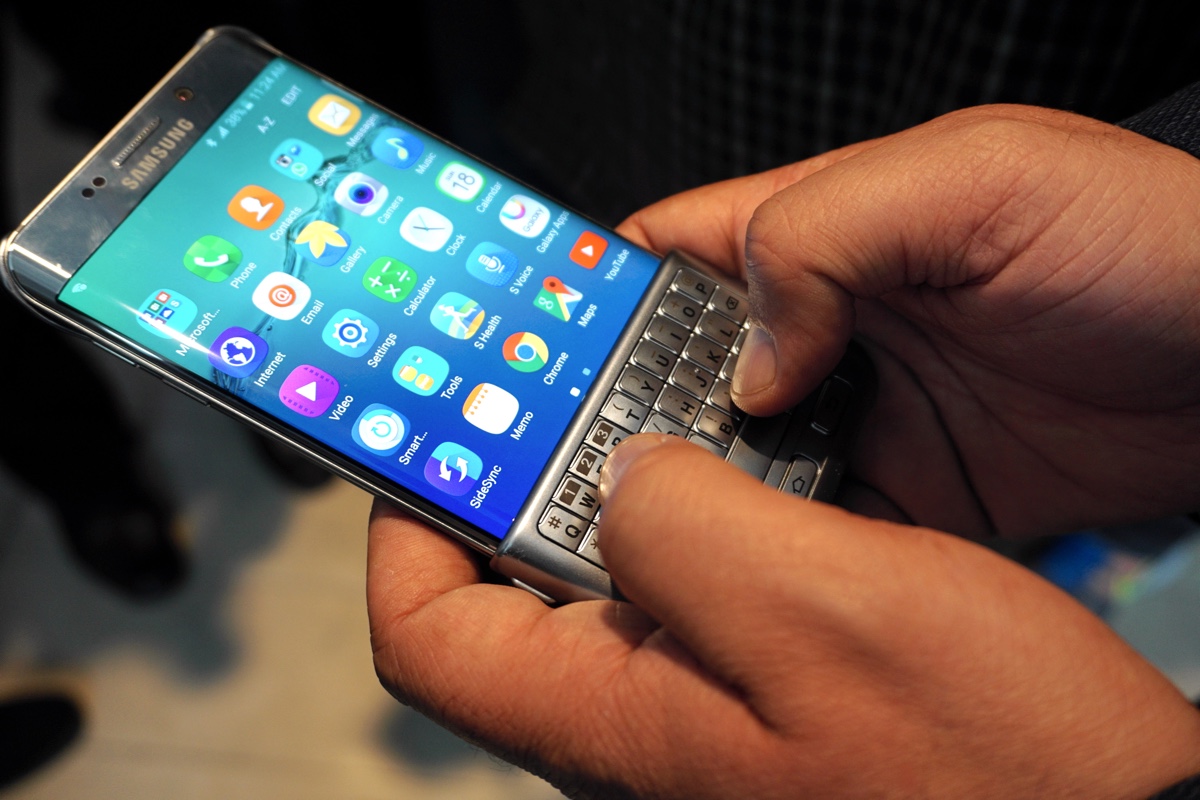 Samsung seems to have a lot of expectations regarding its new flagship smartphone. So to add one more jewel to the crown, it has also launched a backpack besides the keypad. The concept of the backpack is on the other hand is totally new and is exclusive to the S7 and S7 Edge. The power status indicator lets the users know about the status of the battery life.  The S View Cover, on the other hand, is a matte case which comes with the cover closed. With the S View Cover on, even with the turned off display users can get a customised screen that allows responding to calls, enables playing music and even click photos.
Apart from these the company also announced wireless charger and battery packs of 5100mAh and 10200mAh for Galaxy S7 and Galaxy S7 Edge. Apart from cases, covers, and battery packs, Samsung also showcased a new Lens Cover for the Galaxy S7 and S7 Edge. The Lens Cover accessory is an exchangeable lens with a dedicated cover. It comes with various lenses such as Wide Angle lenses.