Today, the era belongs solely to the smart gadgets. Isn't it so? When technology has almost controls our life at almost every single step, it seems really hard to stick back to the age old devices and gadgets. Now, every single day some or the other new technical advancement takes place. If nothing then at least a smartphone is launched every day. So, being a part of age that age where that technology controls life, which was once introduced by the human beings, devices like projectors do seem boring.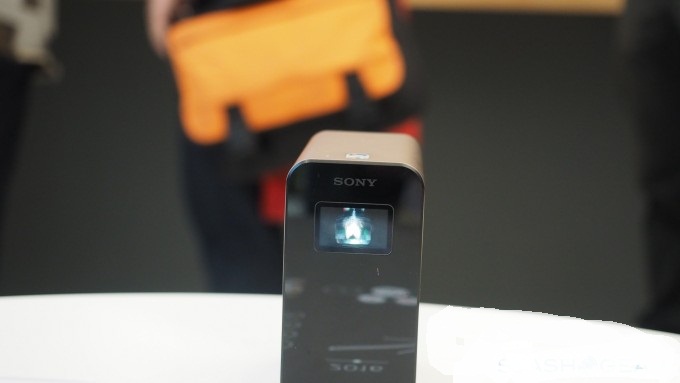 The smart gadgets like phones and all contain the feature of availing the projector facility. So quite naturally the need for the projector has come down to a certain limit like a small conference or a board meeting of any office. The concept of the projector is basically that videos and images are projected through the device on white medium or background that stands against the projector machine. This is a very known and a common concept. But Sony is out with a new concept of projector.
Also Check: Gionee S8
Rumors had been floating around regarding the new concept based projector of Sony. The new concept of the Sony Xperia Projector is nothing but creating a background for the view of the projected image anywhere. Unlike the old concept the new one is about turning any surface into a screen. This projector was demoed at the MWC 2016, but the company is still tight lipped about its details. It is still at the concept stage and is yet to be out in the market.
It is naturally expected by all that in the age of smart devices, this gadget would also not be an exception to the smart device concept and that it could be accessed from the other smart gadgets too (including wearables). Right and perfect apps and all sorts of smart connectivity options including Wi-Fi and Bluetooth and latest USB port systems are expected to be carried by the Sony Xperia Projector.
Also Check: Sony Xperia X
Wrap Up
Those were the short descriptions regarding the new concept of the Sony Xperia Projector, which can turn any surface into a viewing medium. We would expect such an advanced device to be soon at the market and would look forward to what company has to say about the other details of the product.