Indian mobile company Lava has launched a low-budget pocket friendly mobile phone dubbed as the Lava KKT Ultra+ Union with support for 22 Indian languages, at an event in New Delhi on Tuesday. The all new Lava KKT Ultra+ Union has been priced at only Rs. 1,500 and the handset has been launched under the Digital India initiative by the Indian government. According to Lava the KKT Ultra+ Union is the first feature phone of the country which supports such a wide range of languages.
Check Also : Lava launches Iris X10 with 3GB RAM and LTE at Rs. 11,500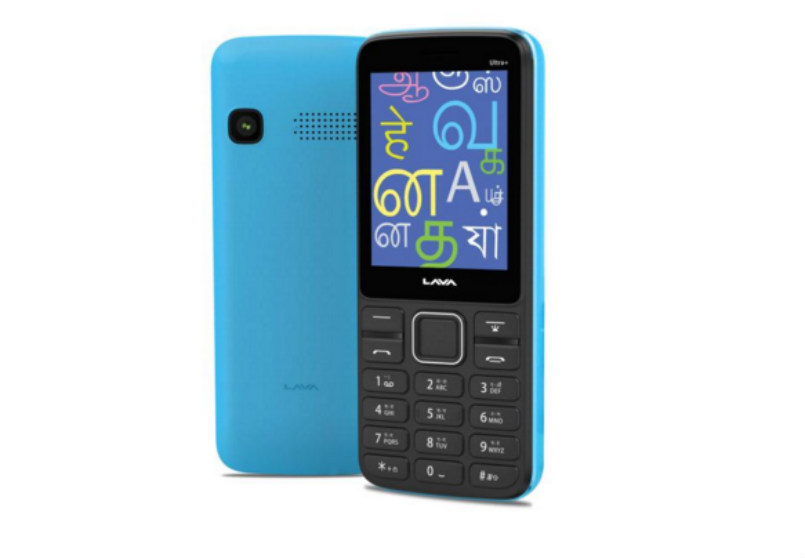 The company claimed that the main aim to launch a mobile phone with support for such vernacular languages is to nullify the communication gap arising from the multitude of languages in the country and to erase the barrier of the regional diversity. As we said earlier the KKT Ultra+ Union supports 22 Indian languages, including Assamese, Bodo, Bengali, Dogri, Gujarati, Hindi, Kashmiri, Kannada, Konkani, Marathi, Maithili, Malayalam, Manipuri, Nepali, Oriya, Punjabi, Santali,  Sanskrit, Sindhi, Tamil, Telugu, and Urdu. Not only that, the handset supports English too; so a user can send and receive message in all 23 languages.
Don't miss : Lava Released P7 with 5-inch Screen at just Rs.5499
If we talk about the specification of the brand new Lava KKT Ultra+ Union, being a feature phone this handset does not offer outstanding features to its customers, more precisely only comes with the basic specifications. KKT Ultra+ Union flaunts a 2.4-inch display and comes with only 32MB of inbuilt storage which is expandable up to 32GB through a microSD card.
The all new budget-friendly mobile form the house of Lava sports a VGA rear camera with 0.3-megapixel  and is powered with a 1750mAh battery ;which; according to the company claim; can deliver up to 18 hours of talk time. The KKT Ultra+ Union also comes with dual-charging facility,that means the handset is enabled to be charged by both a thin pin charger and a USB charger.
On the connectivity aspect, this feature phone comes with dual-SIM support and also offers Bluetooth, an audio/ video player, wireless FM radio capabilities and a 3.5mm audio jack to its customers. Apart from these features, the Lava KKT+ Ultra Union includes a hands-free mode and auto-redial feature; as per the domestic brand stated in their website. This low-range phone will be available in two color variants and they are Black and Grey.
The brand new Lava KKT+ Ultra Union will be available for purchase from all the retail stores all over the country, and offers a 1-year manufacturer warranty, along with the six-month warranty for the headset, bundled battery, and the charger.
On the launch event, Gaurav Nigam, the Head of the Product department of the Indian mobile makers; Lava International, stated, "We at Lava are delighted to introduce KKT Ultra+ Union, a device which is in line with our company's mission to empower people to do more and be more by making valuable technologies accessible. Through this phone we want to bridge the language barrier and enable people to express themselves in their own language with their near and dear ones across the country. The launch of the KKT Ultra+ Union is another step towards strengthening our support for the government's Make in India and Digital India initiatives. It is a perfect phone which is Made in India and Made for India and we aim to celebrate this diversity and promote traditional regional languages in the future also."
Mr. Nigam also revealed that company's Noida manufacturing plant is currently producing 1 million phones per month and is keen to increase the number in near future to capture the hugely potential Indian mobile and the smartphone market.