Last week we informed you that the latest WhatsApp updates have made life easier for users. Now WhatsApp users can send documents to other WhatsApp users by following a couple of quick steps. If you haven't updated the app yet, you should or else you'll be missing a whole lot of cool features in the latest updated version of WhatsApp on your iPhone or iPad. And mind that in order to use certain new features in the app the receiver too must have an updated version of the app. For example in the new updated version of WhatsApp, users can send PDF file to other WhatsApp users but the transaction will only be possible when both, sender and receiver must have the updated version of the app. Now coming back to the significant part, in this post we are going to provide you a step by step guide into how to send PDF on WhatsApp in iPhone.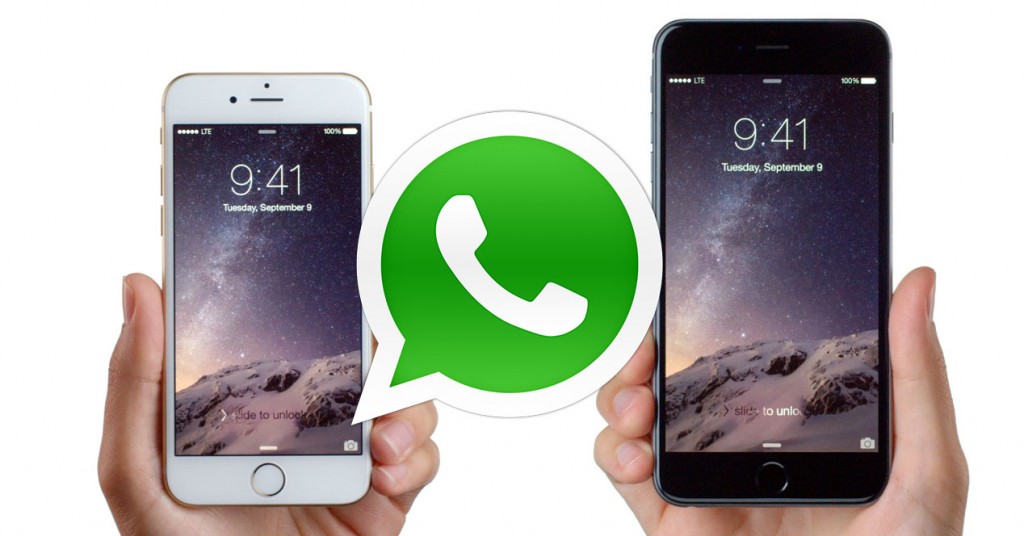 Before the most recent update WhatsApp, user could only send Photos, Videos, Gallery, Contacts, Location and Audio as attachment. But now users can send pdf files to other WhatsApp iPhone users. The options for Videos and Photos can now be found under a single head called 'Camera'. The new feature options can be found where the option of 'Gallery' used to be. Perks of iOS users is that they can even sent files from other apps like Dropbox and Google Drive. Another advantage for iOS users are that they can view the blue ticks directly from the chat box.
ALSO SEE: WhatsApp Finally Lets You Send Documents
How to Send PDF File on WhatsApp in iPhone or iPad:
Step 1: If you haven't already updated the WhatsApp in your iPhone or iPad, do it. Go over to the App Store (iOS) and download the latest version of the app.
Step 2: Open WhatsApp, and select any conversation.
Step 3: Now tap on the 'upward arrow' on the left hand corner of the screen.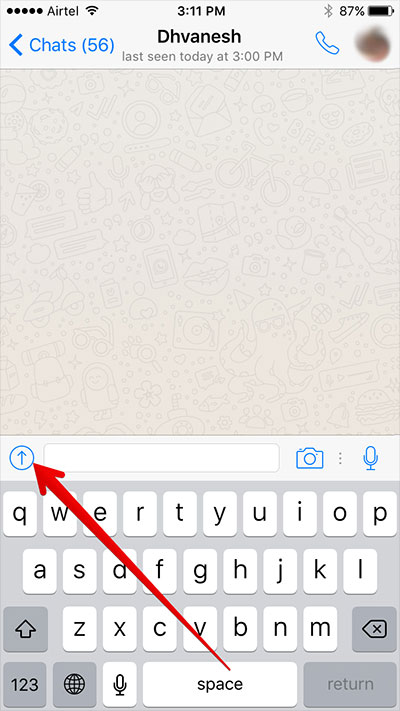 Step 4: A couple of option would appear, among them you see something called 'share documents', as seen in the picture below.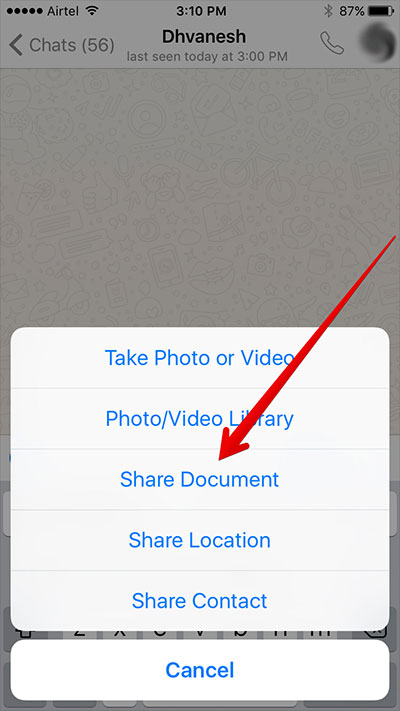 Step 5: Select the source from here you want to send the pdf. There are options of iCloud Drive, Dropbox and More.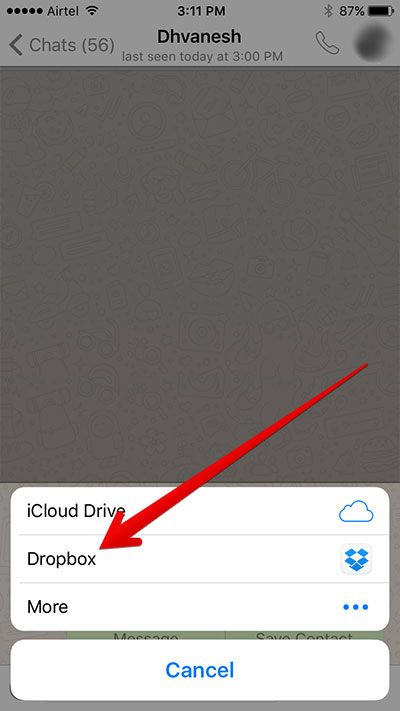 Step 6: Once you tap on your desired source location, you'll get to select the pdf file and then two options will appear – cancel or send. Select 'send'.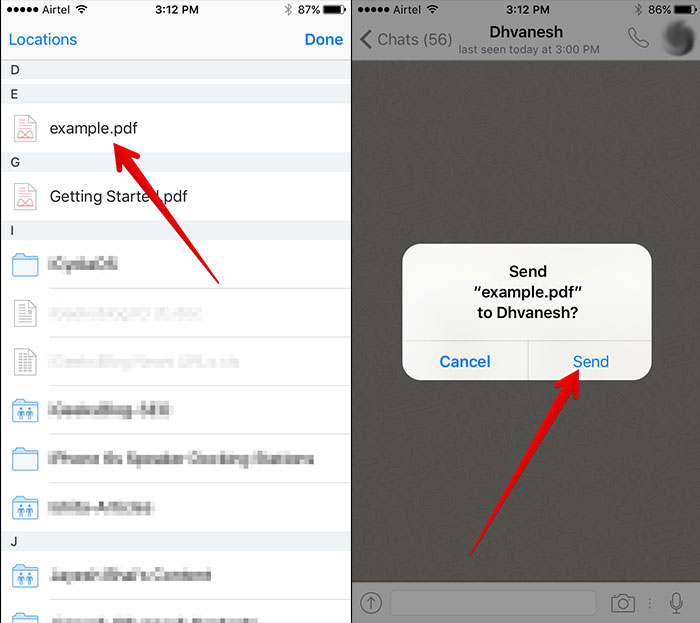 That's all folks. Depending on the speed of your internet, the pdf file will be delivered to your desired destination.
Tip: If for some reason, you aren't able to update your WhatsApp or aren't able to send files using the above method, then here a trick that'll send pdf files via your iPhone WhatsApp messaging system. Simply change the extension of that file to .mp3 and transfer the file via audio sending option. However the other person who received your file need to change the extension back to the original one to view the file.
ALSO SEE: How to Use WhatsApp Without Showing Your Phone Number
Wrap Up:
WhatsApps committed toward making the application as user-friendly and efficient as possible. In fact there are a list of upgrades that hasn't yet reached all users. The company says they'll make the changes norm only after they receive feedbacks from users.