Sony has announced an all new range of XQD and SF SD cards and also MRW E-90 card reader starting just at Rs. 3,500. The tech giant that has been ruling the tech sector over such a huge time period says that the card reader technology can backup 64 GB of data in approximately 3 minutes. The XQD-M series available in 32GB, 64GB and 128GB capacities at Rs 3,500, Rs 6,700 and Rs 14,500 respectively.
Now coming to the features of the SD cards, these support UHS II that lets faster data transfer via a PC with the similar support. So if you are having such PC or laptop, you are ready with a path for solving the issues related to file transfer.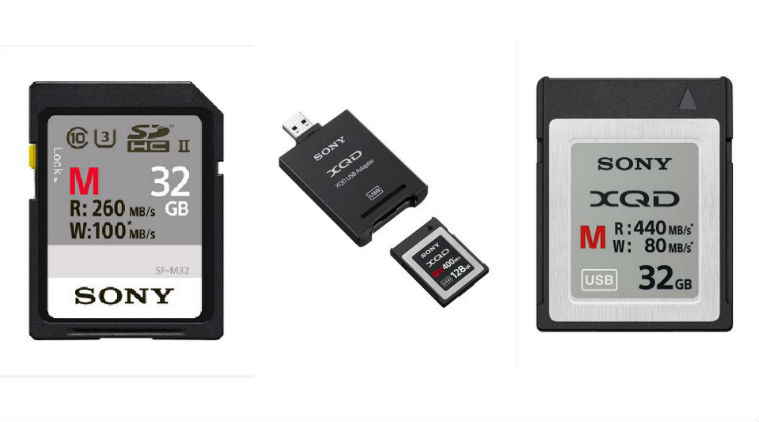 Also Check: Gionee S8 launched in China
The most interesting as well as important feature about the SD cards is that these are dust proof, X-Ray proof, water proof and also magnet proof. When it comes to data, the caution that we adopt is to look into the matter that the data does not get deleted. With the new inventions of Sony, one does not have to think over this issue. The SD cards are supported with File rescue software that lets you get back any kind of deleted file whether it be a raw file, picture, music or any kind of data.
Also Check: Samsung Galaxy J7 and J5 (2016) official
Sony's XQD/SD card reader – MRW-E90 – supports data transfer to a PC from all XQD series and UHS-II SD cards. The card reader supports USB3. Gen 1. Now the XQD-G series SD card has one more interesting feature and that is it can record up to 200 frames when used into high end DSLRs for professional uses.
We expect that like the other products of the company, the new products will equally do well. For more information and news on technical developments, stay in touch with Techvicity.