Apple has finally gone a step ahead and brought the iPhone's iOS to Macintosh computers. The earlier operating system named the OS X, is being replaced with macOS Sierra, the latest version of Apple's desktop operating system, which has already begun rolling out for Macbook users.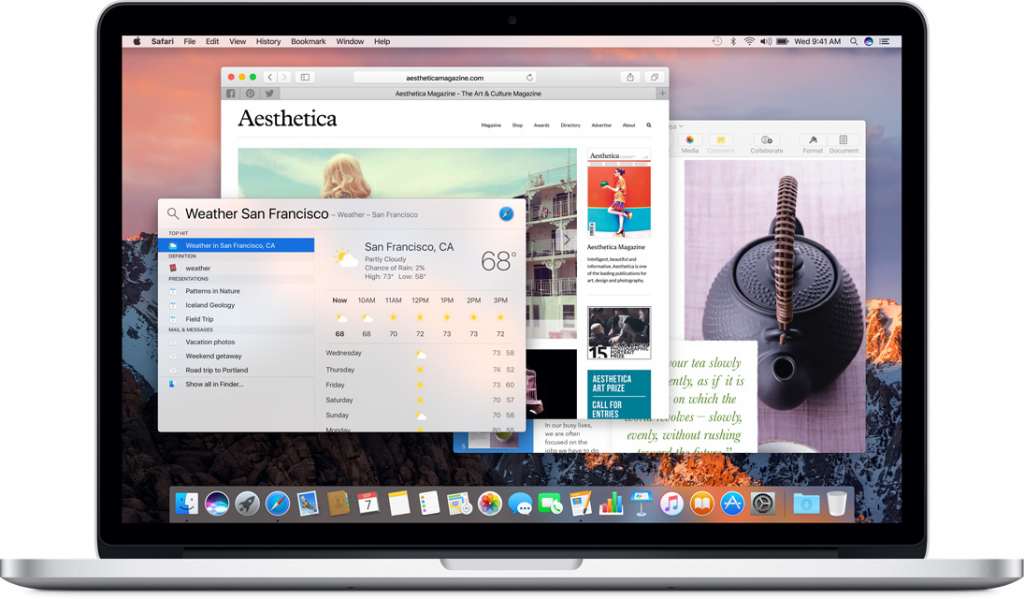 The macOS Sierra is available for free download from the Mac App Store for users. The upgrade is significant, as it aims to unify different portable devices along with PCs from Apple. Most importantly, it seems like the Mac is finally getting the one distinguishing feature of the iPhone that had taken the smartphone world by storm. That's right, Siri will now be at your beck and call on your Macbook, and you won't have to run to get your iPhone every time you need her services.
Siri on the Macbooks will be equipped to do all of the things it has been doing all this time on the iPhone, but one of the functions that users will probably find to be the most useful is the smart bot's file searching abilities. If you term your search right, you will be rewarded with exactly what you're looking for, from saved files on your computer to emails you may have received. It can even modify your search according to your requirements.
Another interesting aspect of the macOS Sierra is its use of iCloud. This has twofold benefits: firstly, the contents in your computer folders can now be stored on the iCloud Drive, which will be automatically synchronised with your other devices. Secondly, Apple can automatically free up space on your computer by storing old files that have not been used in a while on the iCloud. Whenever you need to use them again, you can download them back on your computer. This is a great feature that allows you to keep the files you may need immediately on hand, and zipping up the rest for later use without unnecessary space consumption. However, the iCloud feature does not come for free, and will require a payment of $0.99 for a month's rental of minimum storage space. This feels a little redundant, especially because Apple's competitors like Google are known to provide this service for free, at least for a significant amount of time.
A really cool thing about the Sierra is that it makes the effort to break down barriers between your Macbook and iPhone. Apple's Universal Keyboard, for instance, allows you to copy something on your Mac and paste it on your iPhone and vice versa. While this is a start, we hope Apple takes this move much further.
Overall, the Sierra is a great upgrade that carries some really useful features. Additionally, you can even play around with Siri on your computer now, even if you may not require its services for work most of the time. But be warned that you may need to pay regularly for most of the features that make Sierra a proper upgrade.