The highly anticipated Xiaomi Mi Note 2 has repeatedly found itself amidst a number of rumours and speculations. Now that the device is confirmed to be undergoing mass production, talks about the upcoming flagship from Xiaomi have reached new heights. At present, a new set of leaks that have surfaced gives us a good look at the upcoming smartphone's external features that confirm some of the rumours that have been active for a while.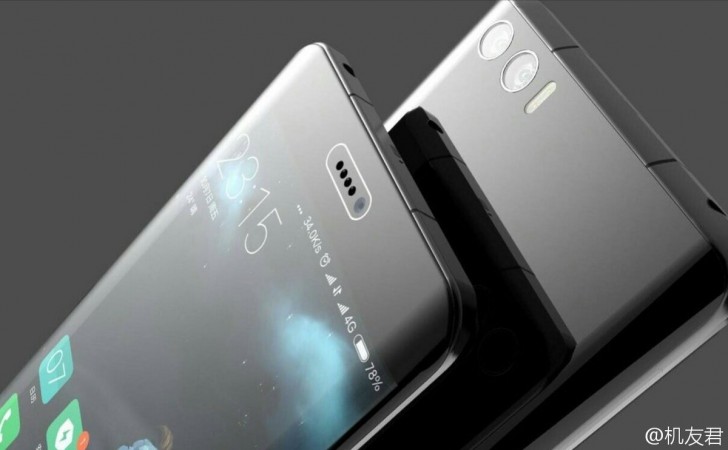 According to the newly surfaced images, the Xiaomi Mi Note 2 will be an impressive looking device sporting a dual curved display and a twin camera set up for its primary snapper. The Mi Note 2's display has been the subject of several rumours: initial reports based on an earlier image leak stated that Xiaomi was going the dual curved way for its high-end flagship device, while later ones suggested a different design. The most recent leaks seem to support the initial reports. However, we also know that the Xiaomi Mi Note 2 will come in two variants, and it is quite possible that the Chinese manufacturers will include the Samsung Galaxy Note 7-like dual curved display on the Mi Note 2's higher-end model, while the base model is likely to be a flat-screened variant. The lower end model may also ship with a standard camera unit as some other images seem to suggest, but the legitimacy of these images is quite dubious.
Another leak out of China has clued us in on the possible price point of the Xiaomi Mi Note 2. According to a slide that has been spotted online, the higher-end Xiaomi Mi Note 2 may cost as much as CNY 5,699 which roughly translates to INR 57,000.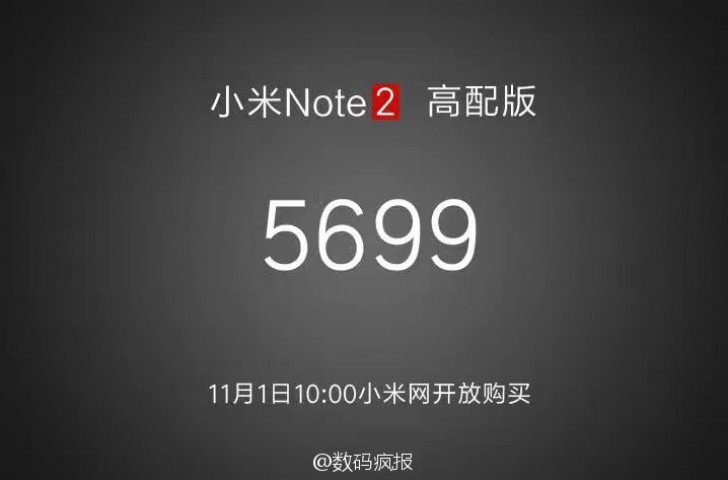 If this is to be believed, then the Mi Note 2 will be the most expensive smartphone to come out of Xiaomi's stable. However, the upcoming smartphone does boast of some enviable features which include a 6 GB RAM and 128 GB storage on the premium model which is rumoured to be powered by Qualcomm's Snapdragon 821 processor. Some of the other speculated features of the Xiaomi Mi Note 2 are a 5.5-inch display and a 3600 mAh battery.
The Xiaomi Mi Note 2 is expected to be released on October 25 at an event in China. The smartphones will reportedly begin shipping in November.