Players in Australia can now preorder the Sniper Elite 4 Collector's Edition for the Xbox One and PS 4. The new Australian exclusive Collector's Edition pack comes with some exciting goodies besides, of course, the game itself. These include a cool steel box case, a bullet-shaped USB with 4 GB capacity, a Karabiner 98k Origami Model Rifle, 4 Sniper Elite 4 Postcards, a pack of Camouflage Rifle Skins, and finally, the Target Fuhrer campaign mission. The Camouflage Skins pack includes "detailed camouflaged sleeves for the game's seven iconic WW2 rifles."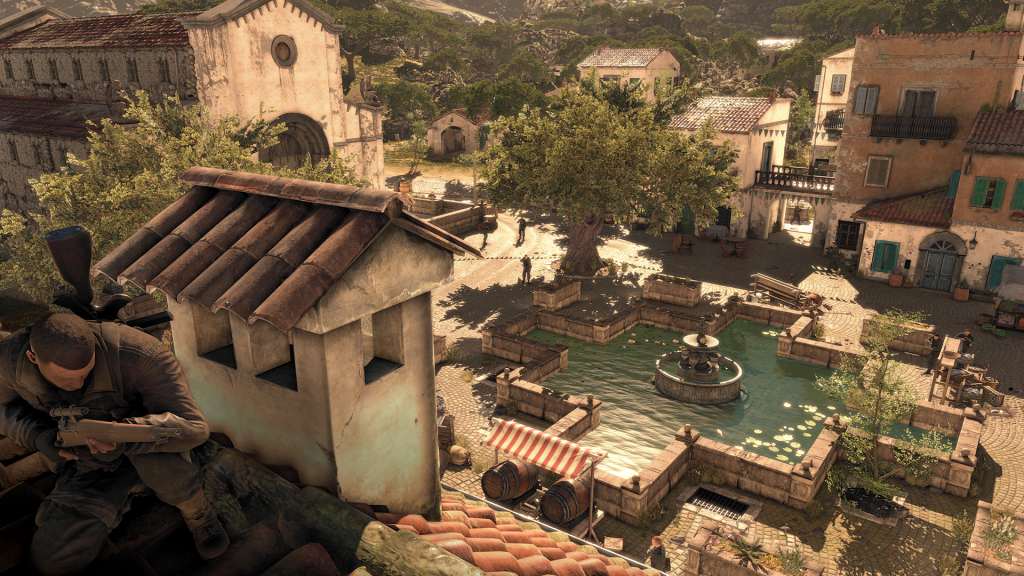 The replayable Target Fuhrer Campaign Mission description reads "Players will once again set their sights on history's most notorious tyrant in a forgotten corner of the Mediterranean where a secret Nazi U-boat facility threatens Allied shipping. When agent Karl Fairburne attempts to assassinate the base's Commander, he finds his target already dead, executed in person by a shadowy visitor. Karl's mission has changed: TARGET FÜHRER!" Players must destroy the base and eliminate Hitler in as many ways as they possibly can. The Collector's Edition can be preordered exclusively from EB Games Australia.
Sniper Elite 4, the upcoming tactical shooter from Rebellion Developments is a game that we are certainly looking forward to. From what we know so far, the story of Sniper Elite 4 will follow directly after the events of Sniper Elite 3. The cinematic reveal trailer for the game showcased a haunting scene of war-rattled Italy during 1943 while the gameplay footage unveiled by the makers showed off a fair bit of combat. Going by these videos, we're looking at a sniping game that aims to reach beyond the basics of the genre. While the game will have a certain amount of focus on snipers, it will also give players a host of other weapons to choose from. So ultimately, there will be a fair bit of short-range combat on offer too.
Sniper Elite 4 is slated for release on February 14, 2017. It will be playable on the Windows PC, Xbox One, and PS 4.