The Xiaomi Mi 6 is going to be one of the biggest premium quality smartphones slated to come out next year, and it is definitely a device you would definitely want to get your hands on. Manufactured by Xiaomi Inc. a Chinese electronics company, the Mi line of flagship smartphones from Xiaomi have quickly become one of the fastest selling phones in the market due to the vast range of features offered at pocket-friendly prices. Xiaomi entered the Indian market in July 2014 and since then has expanded rapidly in India. It is rumoured that Xiaomi Mi6 will be the first Xiaomi smartphone to debut in markets such as Canada, US, etc. Earlier, the Xiaomi smartphones were sold exclusively on Flipkart but later they expanded their partnership with both Amazon and Snapdeal. Being from the fastest growing Android smartphone manufacturer, hopes for Xiaomi 's next flagship, the Mi 6 are sky high.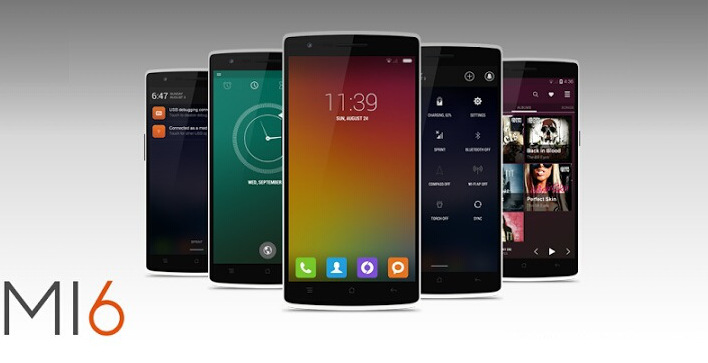 In October 2016, Xiaomi conducted a poll on potential features for a next-gen flagship. There was a questionnaire that gave consumers three options for the Xiaomi Mi 6. As per Phone Arena, the first one on the list is a Snapdragon 8xx-powered model with a  4 GB RAM, 32 GB storage, 20-megapixel camera, and a 'light metal body'. The second device would offer 4 of RAM and 64 GB storage, dual cameras with OIS, in a 'curved glass body', but it would be powered by a Snapdragon 65x SoC instead. The last option suggests another Snapdragon 65x-powered effort that would have 6 GB RAM, 64 GB storage dual cameras, but without OIS. It'll also include a light metal body. We wouldn't know what configurations most people choose until the game launches.
Xiaomi Mi 6 Price
Priced at almost half the price of most of its competitors such as LG, Apple, Samsung, and HTC, Xiaomi Mi6, will definitely live up to its expectation with consumer-friendly prices. The device is rumoured to be launched for a price of around $499 which translates to around Rs. 34,000 though no leaks or reports about the actual price of the device have surfaced so far.
Xiaomi Mi 6 Release Date
Leaks have confirmed that the projected release date of Xiaomi Mi 6 will be in the last week of May 2017. One of the leading global phone manufacturers, Xiaomi hopes that the device's launch in USA and UK in 2017 will tell people that the company is indeed serious about delivering a horde of features at comparatively affordable prices.
Xiaomi Mi 6 Confirmed Features
The Mi6 is  getting massive upgrades from the existing Mi 5 while maintaining comparatively consumer-friendly prices considering the wide range of up-to-date specifications incorporated in the device. To this point Xiaomi has restricted itself to Asian markets and its launch in the Western markets will surely encourage better features.
Xiaomi Mi 6 Design: 4K Display and an incredible 90% Screen-to-body ratio
Display: According to the most recent leaks, the Xiaomi Mi 6 is rumoured to come with a bigger and better display than its immediate predecessor, the Mi 5 and an unimaginable 4096 x 2160 resolutions making it the company's first device to sport a 4k display with a 5.5-inch Super AMOLED display. Also, with a PPI of close to 426, Xiaomi is surely stepping up in order to compete with the high-end smartphones of tech giants like Samsung and Apple. The device will me made up of purely metal and glass and sport a 90% screen-to-body ratio. From leaks regarding the device, we have also come to know that Xiaomi is mixing up things quite a bit with the power button on the left side of the device and the volume rockers on the right which adds to the uniqueness of the upcoming device in a way.
Corning Gorilla Glass 5:  The Mi 6 will also have another state-of-the-art feature based on screen protection as the Super AMOLED screen will be protected by the latest Corning Gorilla Glass 5 which will raise the bar for protection against drops higher than ever, surviving 1.6-meter, shoulder-height drops onto hard, rough surfaces up to 80% of the time.
Water Resistant IP68 Certified: None of Xiaomi's past devices has a water-resistant feature, and even hough minor splashes of water or raindrops would not have made any considerable damage to the device, prolonged exposure to water in case of accidental circumstances were not considered, and Xiaomi is now striving to change that with the Mi 6.
#The Mi 6 comes with an IP68 certified water-resistant feature which means that the phone is completely dust resistant and protected from immersion in water with a depth of more than 1 meter for a period of 30 minutes.
Xiaomi Mi 6 Processor & OS: The Latest from Qualcomm and a First-of-its-kind Variant
Qualcomm Snapdragon 830: The Xiaomi Mi 6 will be powered by Qualcomm's latest Snapdragon 830 processor which will be manufactured on the 10nm, making it the first processor for such a jump according to the claims by ICEUniverse. Qualcomm's also expected to further refine its home-grown Kryo cores on the processor for improved performance and power consumption.
Android Nougat and Windows 10 Variants: Leaks also suggest that the Xiaomi Mi 6, which might be the most premium of devices from Xiaomi will be launched in two completely different variants regarding software specifications. One of the variants is going to feature Android 7.0 Nougat out-of-the-box while the other variant will be a Windows device running on the latest updated version of the Windows 10 Mobile OS.
Xiaomi Mi 6 Storage: 6GB RAM and 32GB/64GB On-board memory
One of the methods of marking upgrading in smartphones entails increasing the memory specifications. The upcoming Xiaomi Mi 6 is slated to arrive with 32GB and 64GB internal storage options and also support expandable storage options through Class 10 microSD cards up to 1TB. The device will also sport 6GB of DDR3 RAM.
Xiaomi Mi 6 Camera
Xiamo Mi 6 is a definite step up from the company's previous line of smartphones and one of the most significant changes lies on the photography front. The upcoming device from Xiaomi is slated to feature a rear camera with 23MP and a IMX318 CMOS Exmor RS image sensor manufactured by Sony and in-built Optical Image Stabilisation and dual-LED flash support along with a incredibly equipped professional mode which will allow users to tweak all sorts of settings like ISO, white balance, etc. in a convenient manner. The device will also feature a 13MP front-shooter with LED Flash for video calling and Selfie purposes.
#Sony's IMX318 CMOS is the first stacked CMOS image sensor with built-in hybrid autofocus (as fast as 0.03 seconds) and 3-Axis electronic image stabilisation (EIS). It features a 1/ 2.6-inch stacked CMOS image sensor with 22.5 effective megapixels (5488×4112 pixel count). It also comes with built-in-hybrid autofocus.
Xiaomi Mi 6 Battery Specifications
The Xiaomi Mi 6 will house a non-removable 3,490 mAh Li-ion battery to power the device which will support Qualcomm's QuickCharge 4.0. Xiaomi claims that the battery will get fully charged from scratch in a time-frame of 70 minutes and promises improved battery performances when paired up with the 830 chipsets from Qualcomm.
#Qualcomm's QuickCharge 4.0 uses something called Intelligent Negotiation for Optimum Voltage (INOV), which is a new algorithm developed by Qualcomm Technologies, designed to allow portable devices the ability to determine what power level to request at any point in time for optimum power transfer.
Xiaomi Mi 6 Protection
Moreover, Leaks suggest that there's also going to be retina eye scanner which will replace the fingerprint scanner found in the predecessor. This is going to be a major new feature that adds to the device's appeal. The rapid charging and eye scanner are going to be two unique features that'll make Xiaomi Mi6 difficult to beat in the international smartphone market.
Also read: Xiaomi Launches Mi 20,000mAh Power Bank
Xiaomi Mi 6 Key Specifications
Display: 5.5 inches Super AMOLED Screen
Resolution: 4096 X 2190 pixels
Processor: Qualcomm Snapdragon 830
RAM: 6GB
Rear Camera: 23-megapixel
Front Camera: 13-megapixel
OS: Android 7.0 Nougat/ Windows 10
Storage: 32/64 GB
Battery capacity: 3,490 mAh
Xiaomi Mi 6 Other Features
Connectivity: As far as connectivity specifications are concerned, the Mi 6 will have 4G LTE,DUAL GSM SIM(Micro SIM), Bluetooth v 4.1, WIFI Direct,WIFI 802.11 a/b/g/n/ac and Hotspot as well as all of the typical sensors including barometer, HR, compass, gyro, accelerometer and so on.
MIUI 9: Xiaomi's Android-based OS, the MIUI is coming back in an all new avatar with special features like the app drawer and Smart-Home apps which can be synced with the entire range of Xiaomi's smart home appliances.
Mi's First VR: The Mi 6 from Xiaomi is also pegged to be Mi's first VR enabled smartphone, and according to the leaks, the company is also slated to offer the VR headset for free with the Mi 6 post its launch in the consumer market.