In November, rumours surfaced that Apple was planning to add a sixth colour option to the popular iPhone 7 range. The new colour option was said to be 'Jet White' and it would feature on both the iPhone 7 and the iPhone 7 Plus. A new video has now surfaced which apparently reveals what an actual product in Jet White might look like. Apple has neither confirmed nor denied these reports, however.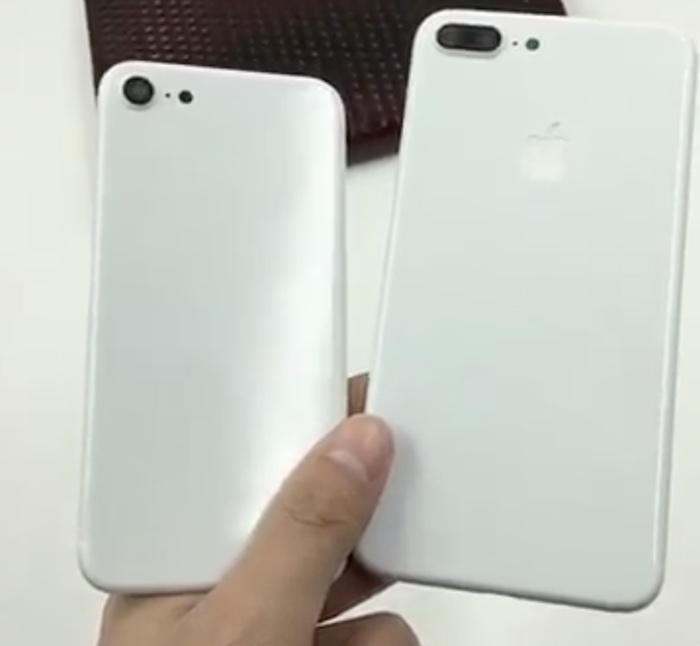 Popular iPhone serial leaker Sonny Dickson posted a video on his Twitter account showing off what appeared to be an Apple iPhone 7 and an iPhone 7Plus in white casing. The new colour option was first revealed by Mac Otakara, a Japanese website which has in the past correctly predicted a number of iPhone 7 features. Some of the predictions they made included the absence of the 3.5mm headphone jack in the then-upcoming iPhone 7 and later the confirmation that a Jet Black iPhone 7 existed. In both these instances, their predictions were proved to be correct. In this instance, Mac Otakara has cautioned that this information has been obtained from Apple's supply chain sources and may turn out to be untrue after all.
Could this be the Jet White iPhone 7? pic.twitter.com/pHoDiZ63ON

— Sonny Dickson (@SonnyDickson) 27 December 2016
The Apple iPhone 7 and the iPhone 7 Plus ships in five colour options at this moment: Silver, Black, Gold, Rose Gold, and Jet Black. A new addition would entice more customers to switch to the flagship smartphone, as the Jet Black option is susceptible to micro-scratching. The Jet White option is a glossy finish and may be pretty difficult to maintain. Apple does not sell this colour variant for any of its smartphones and may not even call it 'Jet White' for all we know. Third party websites do sell such external casings but are not accredited by Apple for obvious reasons. We would advise you to take this rumour with a grain of salt, as not even the source is convinced of its veracity.