In an age where the latest technological advancements are getting more and more powerful by the day, it is not a surprise that the myth of 'supercomputers coming home' are actually materialising. We know of the latest MacBooks and surface books which are due to hit the market pretty soon and these are quite powerful machines. But Apple does have quite the beast folded up in their sack which a lot of people are not familiar with which is Apple's Mac Pro Line and this monstrous line-up is perhaps the most advanced piece of technology in the world of computers yet.
The Mac Pro line is a series of Intel Xeon–based workstation and server computers manufactured by the tech giants. The Mac Pro, in most configurations and in terms of speed and performance, is the most powerful computer that Apple offers. It is the high-end model of the three desktop computers in the current Mac lineup, the other two being the iMac and Mac Mini.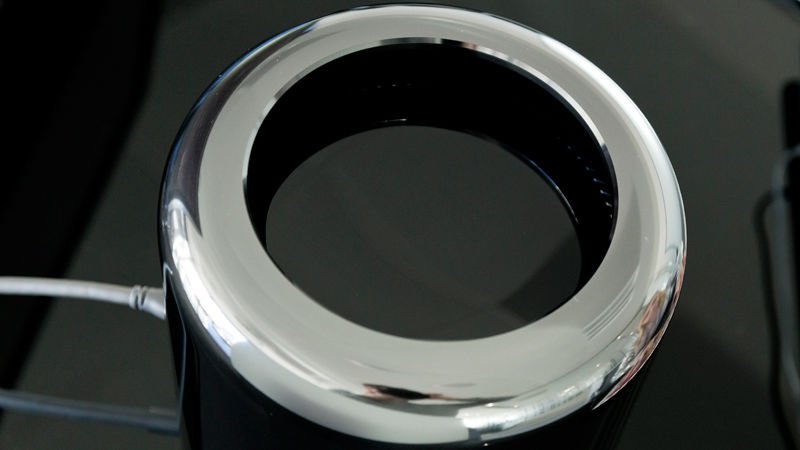 The first-generation Mac Pro has a rectangular tower case which outwardly resembles the last version of the Power Mac G5, and has similar expansion capabilities. The first Mac Pro has dual Dual-core Xeon Woodcrest processors. It was replaced by a dual Quad-core Xeon Clovertown model on April 4, 2007, and again on January 8, 2008 by a dual Quad-core Xeon Harpertown model. The second generation of the Mac Pro line which was rolled out in December, 2013 supports one central processing unit (CPU) (up to a 12-core Xeon E5 CPU), four 1866 MHz DDR3 slots, dual AMD FirePro D series GPUs (up to D700 with 6 GB VRAM each), and PCIe-based flash storage.
An All new Mac Pro?
A document briefly available from Intel's official website has shed some light about an upcoming Apple Mac Pro. The said document for partner companies listed 11 quad-core processors that are expected to to be available in the first quarter of 2017.  The document revealed the lineup that includes three Core i7 and seven Core i5 processors. In addition, a single Xeon E3 v6 chip has also made its way into the list. The processors listed above are Intel's Kaby Lake processors and will surely be superior to the present Skylake processors.
Currently, there are two standard Mac Pro models available along with various build-to-order options:
Quad-Core and Dual GPU: 3.7GHz Quad-Core Intel Xeon E5 processor; 12GB 1866MHz DDR3 ECC memory; Dual AMD FirePro D300 with 2GB GDDR5 VRAM each; and 256GB PCIe-based flash storage.
6-Core and Dual GPU: 3.5GHz 6-Core Intel Xeon E5 processor; 16GB 1866MHz DDR3 ECC memory; Dual AMD FirePro D500 with 3GB GDDR5 VRAM each; 256GB PCIe-based flash storage.
Most of the technical specifications of the upcoming Mac Pro is slated to be a ramp up from the previous generation of Mac Pros, although the tech giants are expected to maintain their tight-lipped presence pertaining to their upcoming devices.
Previously, there was a  consensus was that Apple is no longer interested in keeping up it's desktop business because the portable market was eating it alive. However, Apple CEO Tim Cook closed the door on that rumour almost confirming the next Mac Pro line while doing the same.
"Some folks in the media have raised the question about whether we're committed to desktops. If there's any doubt about that with our teams, let me be very clear: we have great desktops in our roadmap. Nobody should worry about that."

-Tim Cook
Apple Mac Pro: Third generation- Release Date
Apple hasn't announced an official launch date for the next generation of Mac Pro systems – the company is known for its code of silence when it comes to upcoming product launches.The tech firm's press event in late October also showed no trace of the Mac pro but the CEO's word makes us trust the fact that the premium line of desktops by Apple will definitely have a successor and that the Third Generation Mac Pro will definitely make its way to the market by a probable March 2017.