'Final Fantasy XV', Square Enix's newest offering, had been gestating for nearly a decade before its release this month. Leaks of some cutscenes have now emerged online, and if rumours are to be believed, they show that even the finished game is hardly complete with many important elements being weeded out. The launched version of the game loses out on three key issues-multiplayer options, boss fights and Luna's dark and seemingly controversial narrative.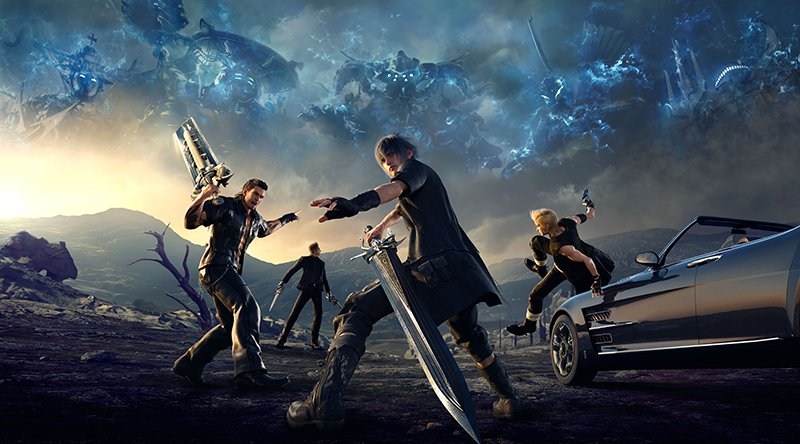 In a video on Youtube, user Final Fantasy Peasant elaborates on and analyses some of the leaked information that have surfaced via social networking platforms after being shared by someone who claims to be a former employee of Square Enix. This person claims to have worked there (and on the game itself) for over two years and is hence privy to some information regarding the title's 'lost' parts. A multiplayer component is said to have existed at one point in time. This report states that this bit of gameplay might return to the game in the multiplayer suite announced for the Holiday Pack DLC, however. Some characters will also make a reported reappearance.
Luna's Dark Past
Most distressing, however, is the alleged backstory of Luna. We have covered Final Fantasy XV before but this issue was unresolved. Some social reasons for why she did not have a bigger role have been presented. "There were references to the heroine being abused by other characters," the leak claimed. Besides, she was seen to be emoting, leading to her removal and subsequent shorter appearance. This is consistent with the trailers where a character named Caligo attacks Luna; this might be the rise of the plotline's main rivalry. A Dark World version of Lestallum that was supposedly produced for the endgame was also removed.
Square Enix seemingly took the middle route between the entire Final Fantasy XV approach and essential gruesomeness and humongous violence that was seen later. Final Fantasy XV is available now on PS4, Xbox One and PC. We would advise you to take these rumours with a degree of scepticism as no official word on these developments have been obtained or even appear to be forthcoming.