iMac 2017: The iMac 2017, Apple's much-awaited all-in-one next-generation device did not debut at Apple's October event, leading to intense speculation and rumours that Apple may actually not be serious about launching the desktop Mac. Apple CEO Tim Cook has assured, however, that the Cupertino giant is indeed working on the iMac and has released statements promising an unique experience and confirming that the device is integral to Apple's future plans.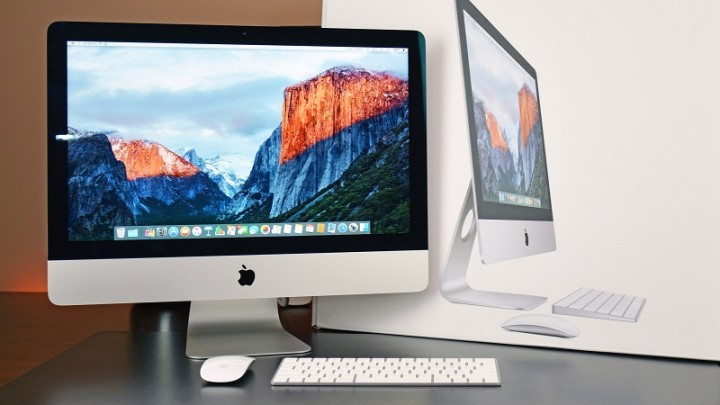 According to this report obtained and verified by TechCrunch, the CEO reaffirmed that the desktop computing business was very important for Apple. He promised larger screens, better memory and storage, a much greater variety of I/O (Input/Output) methods and the best performance money could buy. He went on to question the media and accused them of twisting facts. Apple was fully committed to 'great desktops' in the future.
Apple iMac 2017 Specs and Features
The statement by Cook should come as welcome news to Apple enthusiasts and tech aficionados alike. We have covered the upcoming device previously. To sum up, the iMac 2017 will boast of a 5K Retina display for the 27-inch model, just like the 2015 model had featured. The new iMac will offer support for an OLED Touch Bar like we reported earlier which Apple has also included in its new MacBook Pro. The iMac will house Intel's Kaby Lake processor. These processors, nonetheless, are not expected to be ready to use until at least the end of this year. This had been cited as the primary reason for the iMac not showing up at Apple's October event. There were murmurs that  Apple could also bypass the Kaby Lake processor in favour of Intel's Xeon. This change in the processor will also end up hiking the iMac 2017's expected price. The Kaby Lake will be featured at the "Consumer Electronics Show 2017" in Las Vegas in January 2017.
The Mac mini has been updated almost every year from 2007 to 2012 and then once in 2014. The Mac Pro too was updated every year from 2006 to 2013. The star desktop performer, the Apple iMac, is more updated. We also expect Touch ID, Touch Bar and a USB Type-C 'Thunderbolt' with  3 ports on the iMac 2017. We expect stiff competition to the iMac from the extremely well designed Microsoft Surface Studio PC, which has been a critical and commercial acclaim.