OnePlus 5: This year has already seen the release of some high-end flagship handsets, all of which have aimed to define newly emerging trends in the highly competitive smartphone arena. However, 2017 is also set to be the year of the highly anticipated flagship killer known as the OnePlus 5. Regardless of there being little proof of what features exactly we might get in the upcoming OnePlus 5, there are rumors aplenty that seem to indicate a device that will take on the likes of some of the heavyweights we have seen so far.
Now with a couple of newly leaked renders, a new feature has come to the fore that showcases the Chinese company's will to live up to the current trends in the industry. What we are talking about is a picture that demonstrates the back side of the upcoming device, and we can clearly see a feature that has become a norm in the more expensive devices- a dual camera set up.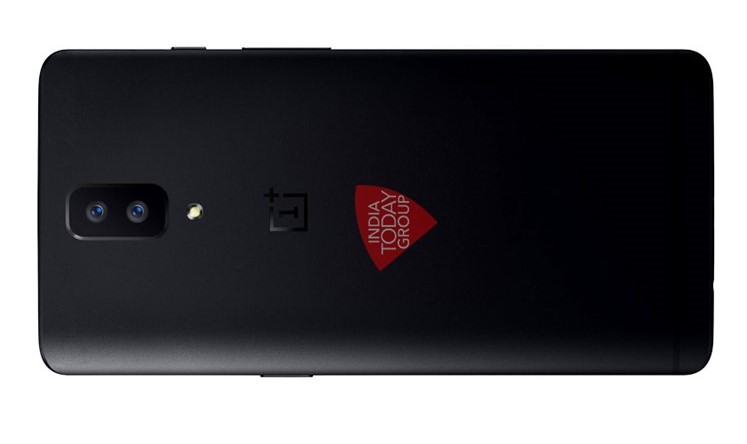 Some earlier leaks had suggested that the OnePlus 5, said to be the company's most ambitious device up until now, would come with a 23 MP primary camera unit- a huge improvement over the 16 MP rear camera that the OnePlus 3T had come with. While we had taken that with a grain of salt, it now looks like OnePlus had something completely different on their mind.
Coming to the image itself, it looks like the OnePlus 5 will have its camera set up in a vertical unit at the upper middle portion with the flash placed at the bottom. The fingerprint scanner is missing in the picture, which hints that OnePlus 5 might have a lay out similar to the OnePlus 3T, which has an oval shaped fingerprint reader in front beneath the display. Another thing to note is that if this device really is the OnePlus 5, then we can expect it to be a more refined version of its immediate predecessors. While the rear panel look like it is made of brushed metal for an uber classy matte look (which was the case in the OnePlus 3T as well), one remarkable detail is that the antenna lines are gone.
Previous leaks have pointed out that the upcoming smartphone could pack in a mammoth 8GB of RAM coupled with the Qualcomm Snapdragon 835, a 16 MP front facing camera with flash, and a sizable battery of 4,000mAh or above. While most of these need to be treated as mere speculation, the inclusion of an SD 835 chipset has also been suggested by a recent listing. Whether all these features finally make it into the OnePlus 5 remains to be seen, but we don't think we need to wait too long to find out.