Finally, Microsoft has confirmed the much-awaited release date of the hotly-anticipated Surface Pro 5. As we have predicted earlier, today the US-based tech conglomerate has confirmed that they are going to launch the coveted hybrid tablet through an unveiling event which is going to take place in Shanghai, later this month on 23rd May and "will show the world what's next." Although the Redmond-based tech giant has not mentioned the exact place and time of the unveiling event, let alone the specs of the upcoming Surface Pro series 2-in-1 hybrid tablet.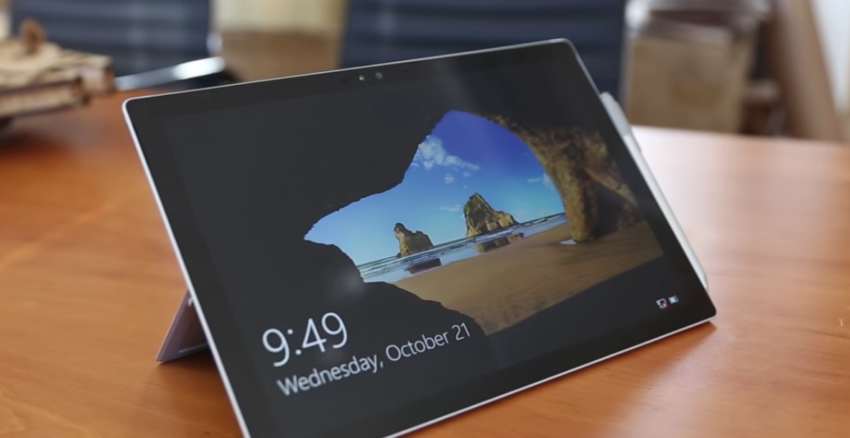 Moreover, the Corporate Vice-President of Devices at Microsoft, Panos Panay, who is also the creator of the Surface series, assured the fans that he will himself be present at the event and also mentioned the "#Surface" in his recent tweet. For your information, Panay's presence in an unveiling event and the launch of a new Surface device almost goes hand in hand.
So as the release date of Surface Pro 5 coming close, the internet has been flooded with plenty of news, rumours and updates. As per the recent rumours, the upcoming Surface Pro 5 is expected to flaunt 4K/UHD display with the screen resolution of 3,840 x 2,160 pixels and 16:9 aspect ratio or 3,840 x 2,560 pixels and 3:2 aspect ratio. Under the hood, this hybrid tablet is rumoured to be powered by the Kaby Lake processor, unlike its predecessors which come with the old Skylake chipsets. The Kaby Lake chipsets are made with the aid of the 14nm manufacturing process, which comes with a faster clock speed and a better graphics core to boot. Intel is also currently working on the more improved, efficient and powerful Cannonlake processors designed by the 10nm manufacturing process. But it will be very surprising if Microsoft includes the Cannonlake chipset in the upcoming Surface Pro 5 as the chipset is not entirely ready for full function.