Microsoft Surface Pro 5 is one of the most popular 2-in-1 devices that has hogged the limelight in recent times. And news and updates regarding the Microsoft Surface Pro 5 are coming up more frequently than ever as we are approaching the end of the year 2016. The latest developments regarding this upcoming device have stated that it will perhaps come with an Intel Kaby Lake processor.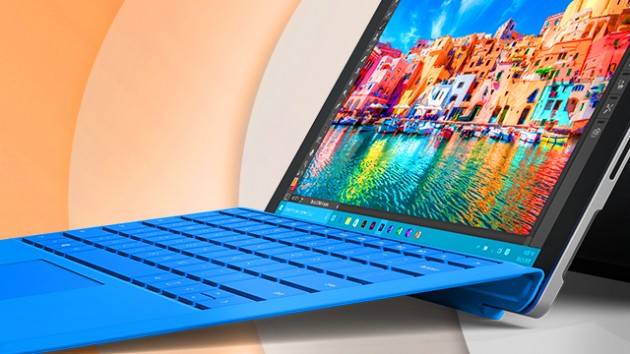 It has been a long while that Microsoft Surface Pro 5 is in the news. And no wonder that a number of updates are coming up thick and fast. Also the fact that it has been reported earlier that the upcoming device will come on the market with a laptop-class processor has kindled the speculations that it might just come with the Intel Kaby Lake processor. Now Intel Kaby Lake processors are rumoured to be released very shortly after the new year sets in. So if the Microsoft Surface Pro 5 comes out with an Intel Kaby Lake processor, it won't be too much of a surprise for all the tech enthusiasts across the world.
Other than this, speculations are also made regarding the fact it is going to have a massive internal memory. It is perhaps going to be 512 GB while the RAM of the device is probably going to be of 16 GB. This is definitely going to make the device one of the most sought-after tablets one it hits the market in 2017.
Also, the Microsoft Surface Pro 5 is speculated to be coming out with both Android operating system and Windows operating which is quite incredible for the fans of Microsoft. Also, this feature is going to make it all the more competitive in the market where there are brands like Lenovo who have already begun to manufacture tablets having both operating systems.
However, all these news regarding the features and configurations of the device are is a state of speculation. And nothing official has come out from the authority regarding the Microsoft Surface Pro 5. So the wait must go on for any sort of concrete news regarding this upcoming tablet from Microsoft. But one thing is for sure; this tablet is worth all the waiting and patience that the fans of Microsoft have shown over a large period of time.