In what is sure to come as disappointing news for music lovers in general and Apple device owners in particular, the Cupertino-based tech giant has decided to phase out the iPod Nano and the iPod Shuffle. Instead, it will focus more on the iPod Touch. In a statement, the company said that it would keep on improving the Apple iPod Touch with more features and enhanced storage.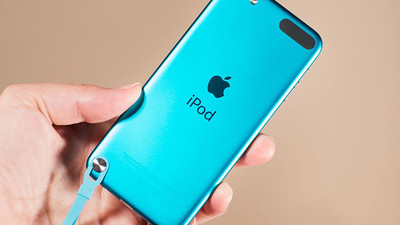 Two new models of the iPod Touch are said to be on the way as well. These new entrants will 'double the capacity' as far as the on board or native memory is considered. Also, both the iPod Nano and the iPod Shuffle models have also been delisted from Apple's official website. In a statement, quoted by The Mobile Indian, Apple went on, "Today, we are simplifying our iPod lineup with two models of iPod Touch now with double the capacity starting at just $199 and we are discontinuing the iPod shuffle and iPod nano."
So, what can we expect from the iPod Touch? Since the Nano and the Shuffle have been discontinued, there will now be only two models. The base model has 32GB of internal or native storage and comes for $199, which translates to around Rs 12,774. There is also a more premium device on offer which has 128GB of storage and comes for $299. a sum of Rs 19,194 in India.
As you will know, the Touch line was last updated back in 2015. The Apple iPod Touch boasts of a 4-inch display that has a screen resolution of a very decent 1136 x 640 pixel. On board is an A8 chipset that works in tandem with an M8 'motion co-processor'. Also noteworthy is the 8-megapixel iSight camera which comes with an aperture of f/2.4, as well as a five element lens, along with HDR or High Dynamic Range. It also has a very decent FaceTime HD camera which has a 1.2-megapixel sensor as well.