Best MP3 Downloader: Today the scenario is somewhat like this, that due to so much of busy and hectic schedule, we hardly get any recreation time. Once we step out of the house, we would find that most of the people on the roads are walking with earphones in their ears. In a bus, tram, metro, and all other public transport people are found with earphones in their ears. The best time pass and also the only recreation for many, nowadays. So naturally, there are many apps available on Play Store which provide you with an MP3 player. Today we will surely have a firm watch on the best MP3 downloader available in 2016 for Android devices.
MP3 players are and apps providing the same are available. And the best way to access the MP3 files is to download. Though you can stream, but downloading lets you enjoy the songs even when you do not have access to the internet and also saves a lot of data for you. But have you ever thought that rather than downloading an MP3 file simply from any website, you can download it from the database of an app? This will not only let you identify the correct track easily but also save your phone from unnecessary viruses and save time for you, as these apps provide you with the genuine copy and you can swiftly search for a file. So guys, let's check out the best MP3 Downloader Apps for Android, that lets you enjoy unlimited songs very easily anytime anywhere.
Best MP3 Downloader for Android (Apps List)
Free MP3 Downloads
This app lets you download the songs that are tagged with the "free to download" phrase. All you have to do is download the app from Google Playstore and go to the search bar and type the name of the song that you want to listen to. Download the song and enjoy it. By going to the 'listen' tab you can listen to the songs directly from the app, or else you can also use the default MP3 player of your phone.
Wynk Music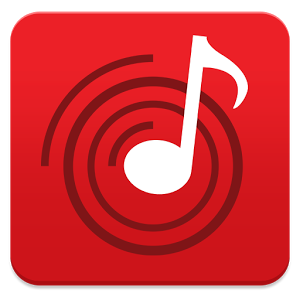 Wwynk has music in its database for every mood. Here the songs that you will get songs of all the languages. As the app has been described on Playstore, it has songs from "Rahman to Rihanna". On this app one can both stream and download songs. The best part about this app is that these stores songs in all the regional languages of India and have over 2million of songs.
MP3 Music Downloader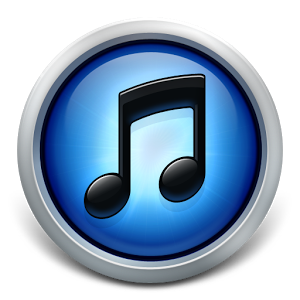 This app is very interesting. It works as a social music platform. Here people get to interact and one can edit and remix songs for others and also download and listen. The best part is that all the music, remixes and samples are licensed under Creative Commons licenses. So there is no fear of getting under the act of piracy and copyright. All the songs that are available are genuine. So not only will you find unknown music but also new and budding musicians who could compose beautiful numbers. So we suggest all our readers check out this app on Playstore at least once.
Video to MP3 Downloader
There are many sites where the desired songs are available in MP4 format. We all know that video kills the space and also that when we play the video, the battery is consumed more uselessly. So to avoid that problem, Playstore has an app which helps you to download songs of the MP4 format by automatically converting it into the MP3 format.
SnapTube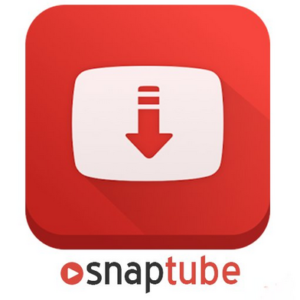 As the name, SnapTube suggests the app allows you to download apps very swiftly. It brings you gifts like inbuilt Torrent and cloud-search. The app also lets you download videos. It also supports download videos from Facebook, Instagram, and all popular video websites.
Gaana: Bollywood and Hindi Songs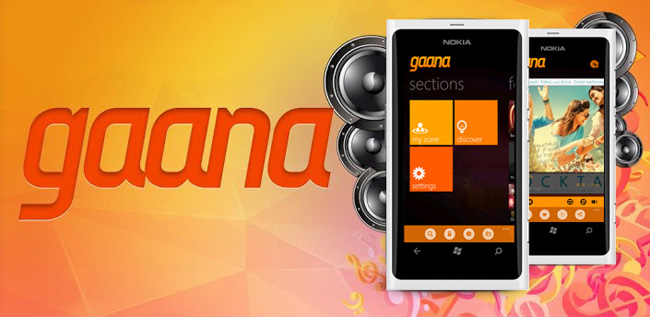 This app is quite famous due to the ads that come on the Indian Television. It mainly has Hindi songs. On this app, you can both download and stream songs. The app also has its own radio station. So you can also listen to the radio on this app when you are online, that too without any advertisement. The best part about this is that this app's database has all songs that are genuine.
Hungama
Like the above-mentioned app, this is also an app built in India, but has songs and videos of all types and languages, apart from the Indian language. This app also lets you enjoy the song by both streaming and downloading. The first few days of usage lets you enjoy free downloads, but later you got to pay. The most important thing about this app is that it does not have pirated version of songs. It also has remained sponsors and co-sponsors for many albums and films. Nowadays many Hindi video albums are launched exclusively for this app. The best thing is the Hungama Radio. The radio is also divided into categories. Starting from devotional to rocking studios, every kind of category is available and you can choose.
Saavn

This app lets you enjoy a unlimited number of song in all Indian languages and also in English. This app lets you enjoy songs and music created by the expert curators and play online radio like the other apps which are mentioned above. This app also acts like a social music platform where you can follow your friends and interchange music. Remix songs and import music and do much more on this app.
4Shared

4Share.com is a website where you can stream and download MP3 and this app is the one that lets you get easy access to the website. This app lets you easily copy all the files from the website and paste to your smartphone easily.
Download MP3 Music
This app is administrated, high-quality grouping of tracks by genres, instruments, moods. All genres, eg, Pop, Rock, Rap, RnB, Dubstep, Drum, all instruments, like guitar, piano, violin, drums, synthesizer, saxophone and much more, available in a flexible search engine! So it is like a situation where you get so much variety under one roof.
Wrap Up
Those were the best MP3 Downloader Apps for Android. As far as guiding our readers to the perfect app for Android is concerned, we hope that we have been able to guide you properly. Apart from this article hopefully the articles like best photo editing apps for Android, best dating apps for Android, best Android Launcher apps, etc will be very useful to you whenever you will face any confusion and require guidance for choosing the best app.