Cupertino tech conglomerate is developing its next iPhone 8 handset, and much to the knowledge of readers, it is an open secret. Truly, the rumor mill is flooded with news and rumors about Apple's upcoming beast. Unsurprisingly, we have come across yet another leak regarding the next iPhone. With plausible reports, iPhone 8 is expected to ditch one important highlight, and that is the TouchID feature.
Going by the current report, Apple's next flagship smartphone has been hinted to not roll out with the Biometric TouchID feature. Apple's analyst, Ming Chi-Kuo of KGI Securities reported to investors via a note that Chi-Kuo had previously got his predictions spot on and that the current reports are not completely unworthy to go through.  His note also states, "two-step fingerprint and facial recognition system."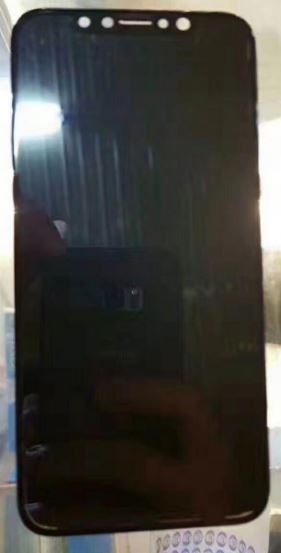 The firmware through some insiders has also revealed that the upcoming iPhone 8 is going to sport the face detection feature. iPhone 8 renders have also suggested the device to come with an unusual power button in front, bringing yet another possibility of the fingerprint sensor to be embedded into the power button in front.
Other features which are reported via the alleged render of Apple's iPhone 8 focuses openings on both sides of the earpiece. For the facial recognition, there are two identical sized circles situated on the left indicating the 3D Iris scanner. One can unlock the iPhone using the 3D Iris scanner, and also it will verify identification for Apple Pay. Of note, the bigger scanner is expected to be used for the Iris scanner while on the contrary, the small one placed on the right indicates to be Apple's FaceTime camera.
According to the previous report of Kuo, the OLED panel technology needed to drastically improve such that the Touch ID under the display can get embedded. While that never happened in reality, we are in the hope to get more iPhone 8 updates in the coming days.