We have finally got some concrete news on how much Samsung's next-generation wearable tech flagship, the Samsung Gear Fit 2 Pro, will come for. The device has taken some time in coming and we are hoping that it will not disappoint. Users and enthusiasts will know that the Gear Fit 2 was launched last year in June. It was expected that the successor would be called the Samsung Gear Fit 3; we now know that the name will actually be the Gear Fit 2 Pro.
We have earlier informed you how the Samsung Gear S3 would soon have the ability to stream tunes from Spotify even when offline. In July, we had also reported that the Samsung Gear Fit 2 Pro, known at the time by only its model number, SM-R365, would release shortly as it had been cleared by the FCC of the United States.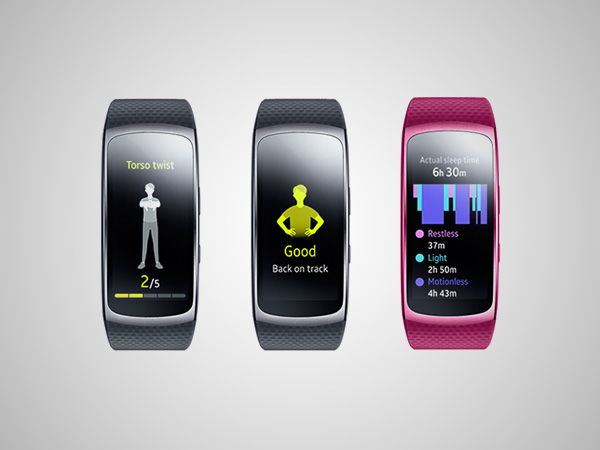 We now have an idea of how much the Gear Fit 2 Pro will be and the news comes from noted Twitter leakster Evan Blass. Blass has suggested that a well-known US-based retailer has accidentally revealed the price of the upcoming device. Apparently, the new Samsung Gear Fit 2 Pro will be sold for $199.99. This is in contrast with the original Gear Fit 2 which retailed for $179. Blass, however, has not named which retailer he was referring to.
The release date of the Gear Fit 2 Pro may also be close as several well-known retailers have now dropped the price of the predecessor, the Samsung Gear Fit 2. It is also available at no charge for the patrons who buy the Samsung Galaxy S8, the latest flagship smartphone.
We believe that the release of the new smartwatch will be closely matched to that of the Samsung Galaxy Note 8. This also has a business aspect: the release date of its perennial competitor, Apple's latest such device, the Apple Watch 3. Now that the price has been revealed, we believe that it will have the same amount of success that the previous editions of the Samsung Gear series have achieved.