Asus has added one more member to its Zenfone series of bestselling smartphones. Called the Asus Zenfone V, this new smartphone will be a Verizon exclusive product in the United States and will come with a dated, but very capable, Qualcomm Snapdragon 820 SoC. We have earlier covered the Zenfone series in exhaustive detail, like the new Asus Zenfone 4 Selfie Lite. The newly announced Zenfone V may just herald a new chapter in the series.
The design of the new Zenfone V seems remarkably similar to that of the Zenfone 3 series, more on which you can read here.
Asus Zenfone V Specs and Features
The new Asus Zenfone V series has a lot of great specs and features. The model number of the phone is V520KL and it is a very rare Asus device with an AMOLED display. On board is a 5.2-inch screen along with 2.5D Gorilla Glass protection besides a full HD resolution. Thanks to the oleophobic nature of the display, we can use it without fear of smudging. It also has a 178° viewing angle.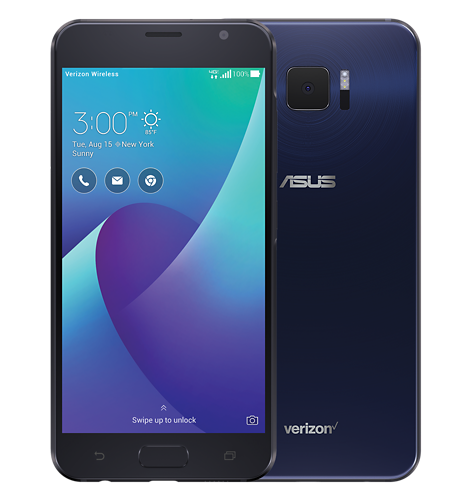 Like we said earlier, it has, under the hood, the dated but powerful Snapdragon 820 SoC which works in association with 4GB of RAM besides 32GB (eMMC) expandable storage. At the back is a 23MP Sony IMX318 sensor that has splendid features like a f/2.0 aperture, laser focus, besides EIS and OIS. The front snapper has an 8MP sensor.
Like most Asus devices, this one too has a packed camera app. SOme features include time rewind, besides smart remove, super-resolution, a panorama selfie mode, GIF animation, a miniature mode, and a very neat portrait mode.
The new Asus Zenfone V has a 3000mAh battery that can be charged faster than usual thanks to the Power Delivery 2.0. It will ship with a 18W charger. The device retains the 3.5mm audio jack right at the bottom and also has a USB type-C 3.0 port. Under the home button is a handy fingerprint scanner.
You can order the new device from the Verizon store for $384 as a one-time payment. Else, you can also pay $16 per month for 24 months.