Earlier this month, the HTC-made Google Pixel series of smartphones were unveiled. This year, Google is reportedly selling only two new models, the Google Pixel 2 and the Pixel 2 XL. At the beginning of the year, we had been privy to three codenames indicating the arrival of three new models. One of these codenames, the Muskie, has appeared once again. The Muskie, which is a freshwater fish and is a continuation of Google's traditional naming of its new devices after marine creatures, appeared on AOSP code files.
In case you did not know, Google never makes its own phones; it initiates partnerships with other big manufacturers and then the phones are announced. LG and HTC apparently made this year's Pixel devices. Out of these, the HTC model, codenamed Muskie, was not included in the list of the released phones.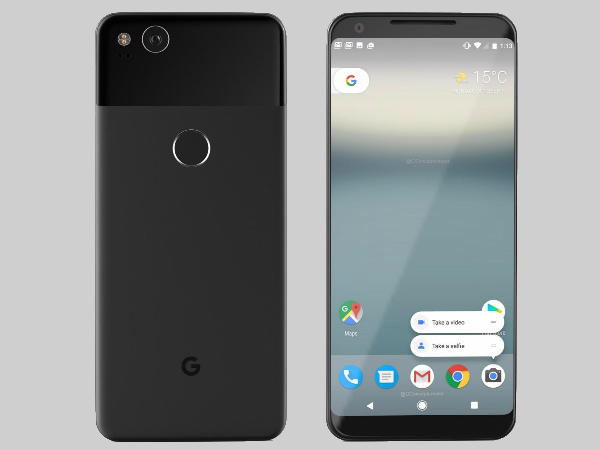 The AOSP code files show off the PRODUCT_MANFACTURER of this as-yet-unannounced product as Google. The PRODUCT_DEVICE is, expectedly, muskie. A little more investigation leads us to the manufacturer: HTC. There were reports that Google had replaced the HTC-made Pixel 2 XL and had unofficially canceled it in June. The replacement was the LG-made taimen device, which the world knows as the Pixel 2 XL.
The report was first made public by this source, and it is apparent that this is true in every sense.
The HTC-made Muskie model had a 3,830 mAh capacity battery, which means that it is significantly bigger than the current Pixel 2 XL, which has a 3,520 mAh battery. The Android source code also showed off a few more features. For example, the LG-made Pixel 2 XL boasts a screen density of 560 DPI, and it now seems that the HTC's Muskie device would also offer the same DPI. We also have reason to believe that it would have featured a full-screen display as well.