If the latest reports are to be believed, the new and much-anticipated OnePlus 5T, the follow-up to the much-appreciated OnePlus 5, will not release on November 5, as we had reported earlier. It is likely to launch sometime later in the same month, which might indicate that the company is taking things one step at a time. Since the OnePlus 3T was revealed in November 2016, we believe that the company is looking at a November release date this year as well.
Popular leakster Evan Blass said that the new OnePlus device would have a release after November 20. Earlier this month, the CEO of the company, Carl Pei, had said on Twitter that the OnePlus 5T was, in all likelihood, happening after all. Blass also confirmed that the company was indeed working on a device with an aspect ratio of 18:9, which we believe is the OnePlus 5T device.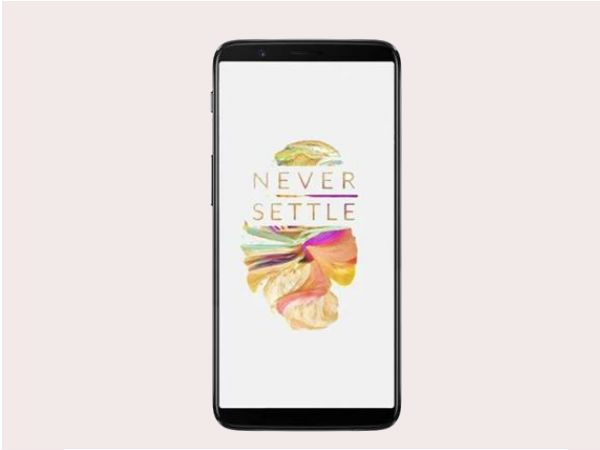 You can take a look at what Blass has said right here.
Got a second, reliable confirmation here, claiming a post-11/20 release. https://t.co/KDvBH8y7NO

— Evan Blass (@evleaks) October 25, 2017
and
I take this back. Just heard from someone I consider reliable that they are indeed working on an 18:9 model for end of November release. https://t.co/8pc7Z51Xli

— Evan Blass (@evleaks) October 25, 2017
Blass had earlier said that he personally believed that the OnePlus 5T did not exist, or if it did, it did not make much sense to him in the first place. He took back his previous statement in his new tweet.
There was a report yesterday, which we have also brought to you, that the OnePlus 5T was already listed for pre-orders on OppoMart, an e-commerce site. Blass stated that he could neither confirm nor deny this piece of new information.
Last year, when the OnePlus 3T had released, it came with a new innard, and was a considerable improvement over the OnePlus 3. This year, we believe that the OnePlus 5T will only have a better display and the remainder of the features will be the same. We have also reported previously that the OnePlus 5T will, in all likelihood, get the full-screen treatment this year.