Entitled to be the 'flagship killer' smartphone maker, OnePlus, has come a long way and managed to become one of the finest sought-after enthusiast tech conglomerate. This Shenzhen based Chinese smartphone manufacturer has made everything possible to keep the buzz alive. Right now the rumor mill offers the news of OnePlus 5T. We had already speculated on the very smartphone a few days back that indicated OnePlus 5T to feature a full-screen display besides other features. If the recent report is to be taken into consideration, one may expect the smartphone to get unveiled shortly.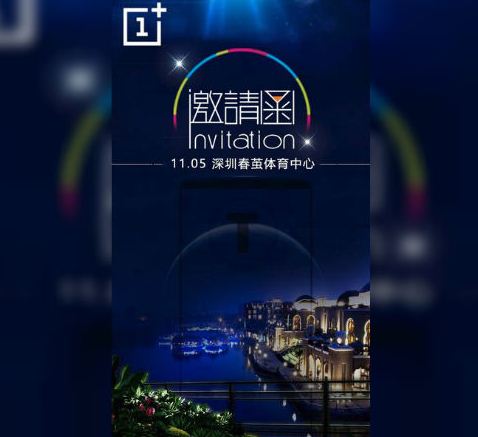 To be more specific on this front, the company has started sending press invites for an event that is scheduled for November 9 (Thursday). And until now there's no confirmation on OnePlus 5T's release date. Talking in depth about the press invite, it contains the letter 'T' at the center. This reportedly leads us to believe that OnePlus intends to bring its OnePlus 5T on November 9.
According to the leaks so far, OnePlus 5T will be a full-screen smartphone to feature an aspect ratio of 18:9. In addition, the smartphone will flaunt a mammoth display size of 6-inches with a Full HD+ resolution of 2,060 x 1,080 pixels. Earlier when OnePlus 5T was reported by us, it was reported to have a major design inspiration. But thanks to the rumor mill that offered leaks after leaks indicating that users can definitely expect a OnePlus 5T in the near future. On the contrary, OnePlus 6 has also been in the news lately.  According to our reports, the smartphone was envisioned to sport a fingerprint reader beneath the display. As of now, more news and leaks on OnePlus 5T will come up in the coming days, so one may stay tuned to us.