Sledgehammer Games has ensured that this year's Call of Duty entry has ample connections to the roots of the series. Now they have shed light on a new feature that will make this resolve appear tighter. Remember the Carentan map from 2003? It is on its way back into the series once again, albeit in a brand new avatar.
The new Carentan multiplayer map in Call of Duty: WW2 will appear as a bonus content. However, its availability will be limited to those with access to the game's season pass, retrievable by pre-ordering the Digital Deluxe and Pro editions of the game.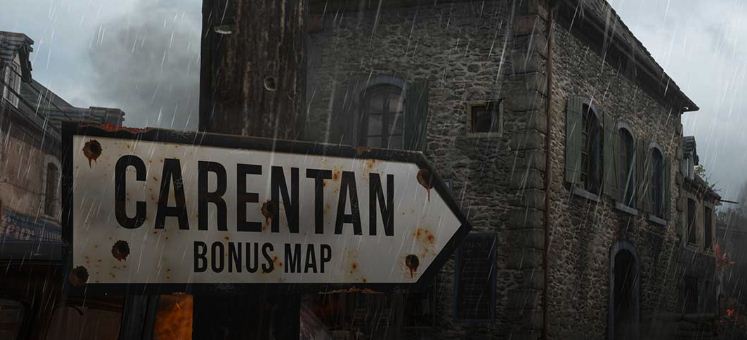 The new COD game's connection with the past had been speculated even before it was officially announced, and earlier updates from Sledgehammer have shown the team hard at work to achieve a tricky combination of authenticity and nostalgia. The addition of Carentan fortifies that vision further.
The Carentan made its first appearance in the original Call of Duty, and since then has been included in Call of Duty: United Offensive, and Call of Duty 2. Not much is known about how it will be different in the new game except for this excerpt from Activision's blog post: "Fight through the destroyed buildings and fortified streets of this war-torn French town in an all-out battle for a strategic German stronghold."
Besides the new Carentan map, the season pass will give players access to 4 new DLC packs that will be released in 2018, complete with "new and iconic Multiplayer Maps, new chapters of Nazi Zombies and all-new War Missions."
We knew before that the new title would have multiple playable characters besides the lead one, but Sledgehammer has recently elucidated a little more on that front. It has now come to light that you will be able to slip into the shoes of an RAF pilot and a tank commander, besides a woman fighting in the Frech Resistance when the game comes out. Sledgehammer co-founder Michael Condrey has also assured fans that there will be female soldiers in the multiplayer.
Call of Duty: WW2 releases on November 3, 2017, for the Windows PC, Xbox One, and PS4.