Ahead of informing about Xiaomi's Note 5 yesterday, today a fresh leak has surfaced on the internet which suggests Xiaomi's Redmi 5 with an imminent launch. This is not the first time that Redmi 5 Plus is in the news. We had already reported on the smartphone which was teased with an imminent launch even before. Now the fresh report seems to confirm that the smartphone will get announced even prior to that of Redmi Note 5.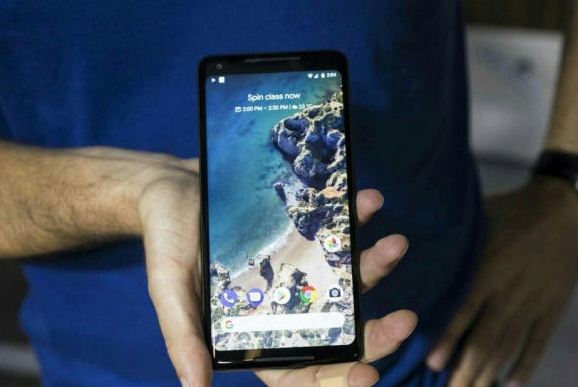 A leaked shot has also surfaced which allegedly indicates it to be Xiaomi's Redmi 5 Plus. From the aforementioned image, the smartphone has been teased with a full-screen design. The bezel-less design is much of a trend nowadays. However, one may clearly see the side bezels which are not very thin. That leads us to the fact the Xiaomi Redmi 5 Plus may not follow the trend and hence not sport a bezel-less design. What may trigger fans interest is the dual front-facing speakers which are housed at the top and bottom bezels of the device.
Although the design language is pretty much interesting, it is not as stunning as the previously launched Mi Mix 2. From the report published via Gizmochina, the smartphone is expected to come with a 5.7-inch display and will support a screen resolution of 720 x 1,440 pixels. Under the hood, the smartphone may house the Snapdragon 450 chipset. Talking about the camera department, there will be a pair of 13-megapixel dual cameras on the rear panel of the device.
One may take a stab for Xiaomi's Redmi 5 Plus to get unveiled in November. As per pricing, the Xiaomi Redmi 5 Plus is pegged to be available with a price tag of 999 Yuan, which is more expensive than that tipped for Xiaomi's Redmi 5 (699 to 899 Yuan). As of now, more news awaits in the distant future, but for that one needs to keep a close eye on our reports.