When it comes to the forthcoming OnePlus 5T, we have had a lot of anticipations concerning the very same device. We have seen how the smartphone got leaked on the internet where it offered almost all key specs of the device. Not just that, a couple of days back, we have reported that OnePlus 5T will come with a higher price tag, which being untrue created a buzz, and therefore via some report, fans have got hold of the news that the smartphone apparently will be priced at almost same as of the OnePlus 5T. Now fresh leak suggests that OnePlus 5T will ditch the telephoto lens in order to offer improved low-light photography.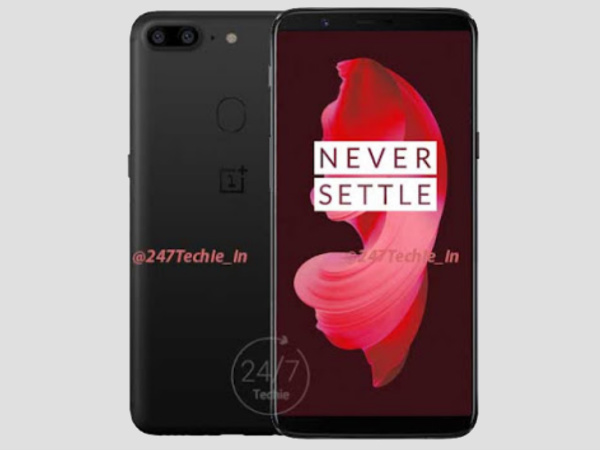 Concerning what we have come across, the report has been leaked by a German website named 'hesie.de'. OnePlus 5T will feature advanced optics specs for low-light photography albeit will sport a dual rear camera module, reports Gizbot. To go into more details of this particular leak, the German website has furthermore claimed that the secondary 20-megapixel lens will feature the same focal length of 27mm and f/1.7 aperture alike to the primary lens of the device. If this is something to go by, fans may also expect a drastic improvement in terms of low-light photography.
Furthermore, the website has come up with a comparison between OnePlus 5's and OnePlus 5T's camera aspects. Unlike our news on the portrait mode feature, the device is spotted with no further upgrades. Most of what we have gathered regarding OnePlus 5T, the features are deemed to remain same as that of OnePlus 5T. As per possibility, OnePlus 5T will come sans the wireless charging technology and will retain the dash charging technology alike to its predecessors. As we have just a day ahead of the official launch of the device, one may still wait for further updates in the coming days.