If the latest rumors are correct, the next-generation 2018 Apple iPhones will likely have dual-SIM support. This is in line with what noted Apple analyst Ming-Chi Kuo of KGI Securities has said. We have earlier covered the issue and had reported that Apple was already working on two new OLED models for 2018. A recent report by Nomura, a noted Japanese securities firm, has now predicted that come 2018, Apple will produce two OLED and one LC iPhones.
Nomura has claimed that the 2018 iPhone LCD model will share the same edge-to-edge display that the current iPhone X boasts. It is said to feature only a single camera at the back while the screen will be devoid of the Force Touch feature. It will, however, have the now-famous Face ID feature while the price tag is expected to lie between $650 to $900. Kuo also suggests that this model will feature a 6.1-inch TFT LCD screen.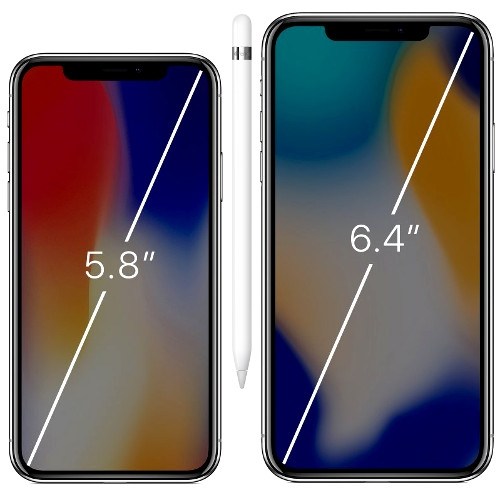 Nomura goes one step further: it claims that one of the OLED iPhones will likely feature a 5.8-inch display and may act as a direct successor to the iPhone X. Another OLED iPhone apparently dubbed the "Plus" model will carry the same features that the 5.8-inch OLED iPhone will carry; however, it will have a much larger display, a massive 6.5-inch display. This is in line with what we have previously reported. Other features are likely to include dual-SIM support and a bigger 512 GB storage, something that was expected for the iPhone 8 as well.
Apple has kept a list of codenames for the 2018 iPhones.  These iPhones will not feature the Touch ID sensor; the now-infamous "notch", first seen on the iPhone X, will be there. Nomura also claims that come 2019, the iPhones will have a rear-mounted 3D sensing camera. A rear-mounted camera which has the features of the TrueDepth Camera will likely allow the company to fulfill its longstanding dream of bringing AR support on iPhones.