It now seems as if most mobile device manufacturers believe that the bigger a device is, the better it is. Apparently, Xiaomi, the Chinese major which is now the world's third-largest mobile device manufacturer, has also taken refuge in this mantra. For, if the latest reports are correct, the Xiaomi Mi Mix 3 will have an immense 7-inch bezel-less display alongside a 5,500 mAh battery, which will be among the biggest ever.
We have previously covered the Xiaomi Mi Mix 3. Days ago, we had heard that it could have a rear design identical to the Apple iPhone X. Incidentally, the Xiaomi Mi Mix 3 is the direct successor to the highly popular Xiaomi Mi Mix 2. There were reports that this device would have a secondary display on the rear, which is yet to be confirmed.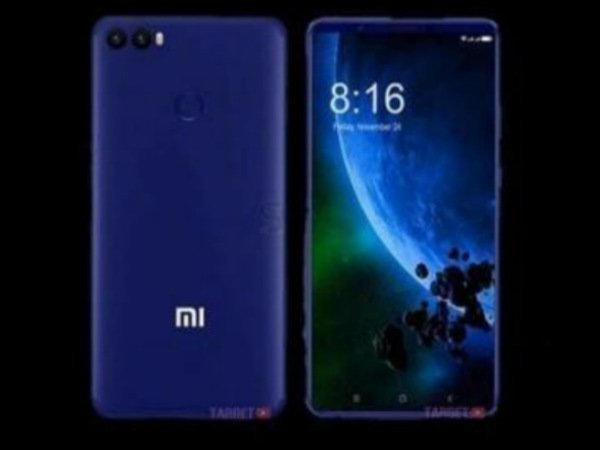 The report was first filed by the Chinese blog CNMO which you can access here. This is the source of the news that this device would have a gigantic 7-inch display. The report continues in advancing the theory that the aspect ratio of the screen is set to be 18:9.Onboard will be drastically slimmer bezels. The aim is simple: it will make the device look bigger without actually having to make it physically bigger.
There is one more piece of news: that this device will be launched in two variants with two different processors. While the more standard variant is set to have the Snapdragon 630 SoC chipset, the more premium variant may possibly feature a Snapdragon 660 SoC. The phablet may also have dual rear cameras.
Also, as you already know, a bigger screen also means that a bigger battery. The Xiaomi Mi Max 3 is likely to feature a monstrous 5500mAh battery which will also possibly support the Quick Charge 3.0 fast charging feature besides the reverse charging feature. Stay tuned for more updates.