Remember the Apple iPhone SE? Well, we had reported some weeks ago that the successor to that device, which will be called the Apple iPhone SE 2, will debut at the Apple Worldwide Developers' Conference in June this year. The 4-inch Apple iPhone SE was a great success and this year's version too may have greater acceptability.
The news that the phone may be launched at the WWDC in 2018 comes from a leakster in China. It will also probably be arriving with a glass rear so as to help in the wireless charging feature. The iPhone SE 2 will, like its predecessor, be aimed at the mid-range device buyer who would like to have the iPhone experience but cannot afford to spend a fortune on the bigger and more premium devices.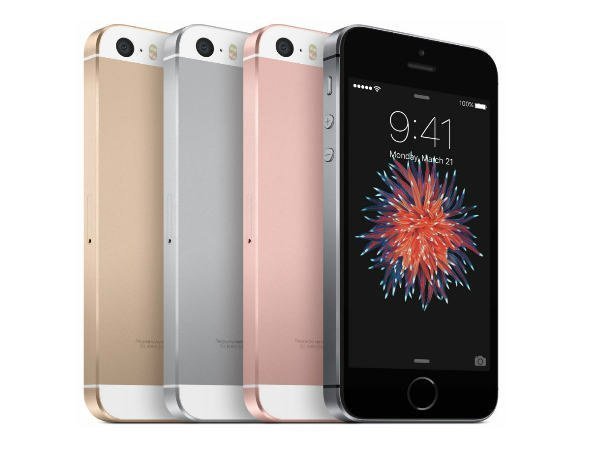 As of now, the iPhone X, the iPhone 8 Plus and the iPhone 8 are the only devices manufactured by Apple which also have the wireless charging capacity since they all come with glass rear. Metal rears are not very helpful in wireless charging, as you may know.
Apple iPhone SE 2 Specs and Likely Features
These are the likely specs and features of the Apple iPhone SE 2. We believe that this device will house a 4-inch or perhaps a 4.2-inch display. It may carry the Apple A10 Fusion chipset which was used to power the iPhone 7 model. The SoC will likely have 2 GB of RAM while it will likely have two storage variants: 32 GB and 128 GB storage models.
As far as photography is concerned, the iPhone SE 2 may likely boast of a 12-megapixel rear camera which will be complemented by a 5-megapixel selfie snapper. Onboard will be the iOS 11.x and there might be a 1,700mAh battery for good measure.
At the WWDC 2017, which we had covered in great detail, Apple had unveiled new versions of iOS, macOS, tvOS, and watchOS, besides refreshed iPad Pro models, iMacs, and MacBooks, as well as the MacBook Pro. That the Cupertino-based giant may unveil the Apple iPhone SE 2 at WWDC 2018 does not seem too far-fetched. Expect a price tag of around $400. The device is set to be manufactured in India.