Thanks to the report which we informed just a couple of hours ago. We now know that Apple sold 29 million iPhone X units from October to December in 2017!
Recent reports, however, suggest that the Cupertino tech conglomerate, Apple, is developing three iPhones for the year 2018. While two of the anticipated 2018 iPhones are expected to come with OLED panels (like the iPhone X from 2017), the third iPhone will feature a larger-sized LCD panel. Sources claim that this particular iPhone will offer an LCD panel from Japan Display (JDI). To be more precise, a new report from Taiwan's Commercial Times suggests that the phone will bear a more advanced LCD display compared to the prior iPhones.
According to the new report, Apple is believed to try its hands on Japan Display's "Full Active" LCD technology for one of the forthcoming iPhones this year. Earlier, the LCD display iPhone was rumored to feature a 6.1-inch screen. Sources however now claim that the screen size would be around 6-inches or so.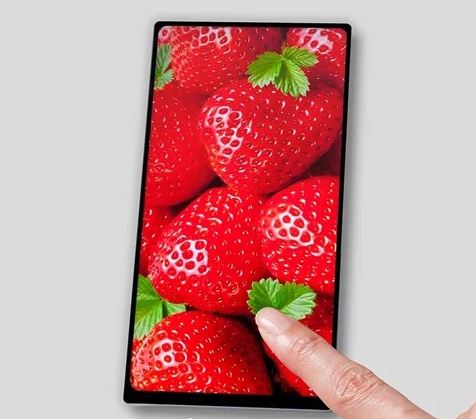 Leaks so far explain some more information about this rumored 2018 iPhone. As per pricing, this 2018 iPhone is expected to be an entry-level iPhone which will come with a price tag of about $700 to $800. Display wise, the smartphone will carry a support of the Full HD + resolution of 2160 x 1080 pixels and will also be capable of delivering an aspect ratio of 18:9. The iPhone will feature the Full Active display from JDI and will be able to bestow a super-slim design on all the four sides.
Nevertheless, a recent report claims that the 6.5-inch OLED iPhone is believed to be equipped with dual-SIM feature and 512 GB storage. Reports also claim that none of this year's iPhones will arrive with Touch ID sensors. While on the contrary, all three 2018 iPhones are anticipated to debut with Face ID sensors as well as True Depth. As of now, no confirmation has been offered regarding the release date, but to go with Apple's release pattern, one may expect the Apple phones to debut in the month of September.