The initial Surface device marketed as a laptop was launched back in the year 2015. Pertaining to its features, the device was well received by fans upon its release. Critics too praised its combination of an outstanding design and sophisticated appeal of being a powerful Windows 10 device. While it scored big among critics, there were some features left to be craved. Ahead of its launch, rumors have been rife concerning the device which Microsoft has launched in November 2017: the Microsoft Surface Book 2. Plausible reports apparently confirm that the Indian release of the device is knocking at the door.
Up until now, only the 13-inch variant has been made available in the selected markets. The good news is that Microsoft Surface Book 2's both 3-inch and 15-inch variants are expected to debut in India very soon. At least, this is what confirms the official blog post of Microsoft.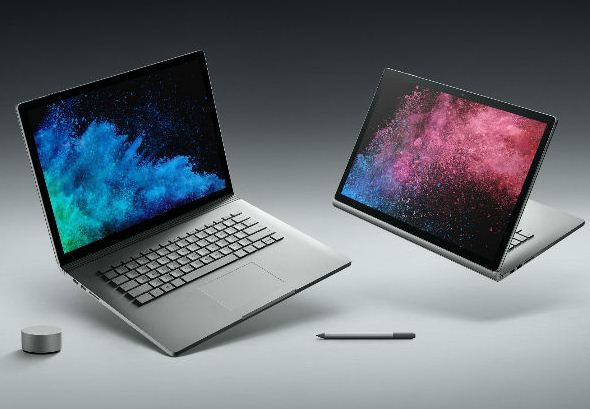 Recalling the specs, Microsoft's Surface Book 2 with 13.5-inch has four variants with varying processors and native storage capacity under the hood. As per the basic model, it consists of an Intel Core i5 processor with 256GB SSD storage. While the second variant is powered by an Intel Core i7 processor with 256GB SSD storage, the third one is occupied by an Intel Core i7 processor with 512GB SSD storage. Finally, the fourth and the last one is the higher variant and houses the Intel Core i7 with 1TB SSD storage besides highest variant features.
The 13.5-inch Microsoft Surface Book 2 comes with the PixelSense Display which is capable of delivering a screen resolution of 3,000×2,000 pixels. It offers 8GB or 16GB LPDDR3 RAM, on the memory front. Talking about the graphics, the device is powered by an Intel HD Graphics 620 integrated GPU, Intel UHD Graphics 620 integrated GPU, or NVIDIA GeForce GTX 1050 discrete GPU w/2GB VRAM which depends on the model.
The device is equipped with a 5MP front-facing camera along with 1080p HD video recording support. There's also an 8MP rear autofocus camera along with 1080p Full HD video recording support. The Microsoft Surface Book 2 features dual microphones alongside sports the front-facing stereo speakers with the Dolby Audio Premium technology.