One of the biggest launches of Nokia, whose devices are currently manufactured by HMD Global, is the Nokia 8. Now, we are hearing that the device is being updated to the Android 8.1 Oreo Beta version. Incidentally, the device had already received the Android 8.0 Oreo update a few months ago. Following the Nokia 5 and Nokia 6 from last year, this is the first HMD device to receive the update. The Nokia 8 had gone live last August with flagship features.
The new Android Oreo 8.1 version is the latest version of Android and has already started seeding. It measures a whopping 1.55GB and analysts and sources suggest that you will need a Wi-Fi connection for the download.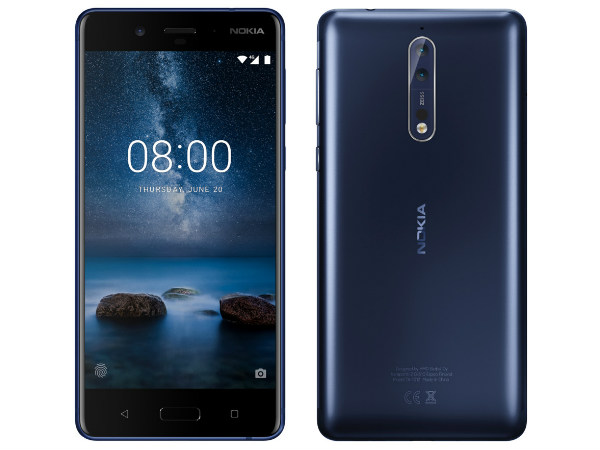 There are no major changes aboard the new update barring some battery related ones. You are now able to show the display of the Bluetooth battery percentage while the Power and Settings menus have now also been redesigned. Included in the update is the latest January Android security patch, which is a must-have. On a lighter note, the hamburger emoji, a subject of much controversy, has been fixed as well.
Be our guest as we serve #AndroidOreo 8.1 beta for #Nokia8 . Updating your device today will enable a host of new features. And most importantly – the hamburger emoji fix with cheese now on top of the patty! Get it here https://t.co/91uhqsbLYM#nokiamobilebetalabs pic.twitter.com/aA4LmSce0E

— Juho Sarvikas (@sarvikas) January 23, 2018
Many users have been asking to get the update. To receive the Android 8.1 Oreo beta update on the Nokia 8 smartphone simply by checking for the OTA update, go to Settings → then to System → About Phone → and then to System Update. In case you have enrolled and requested already for the OTA update, a simple one-click download will work as usual. Note that you must backup the data which is stored on your smartphone and then proceed to fully charge the battery before you start the update. Note that you can also join the Nokia Beta Labs, and proceed from there.
The Nokia 8 thus gets more security than most comparable smartphones. Given the poor marks its photography features received on the DxOMark, we will wait and see if that improves as well.