Amidst the battery woes that still continues with Galaxy Note 8, Samsung is popping online every now and then, and the reason is as simple as magnificent. The tech giant is now developing the two hotly-anticipated devices: touted as the Samsung Galaxy S9+ and S9. And it is not a thing of surprise for Samsung to focus on the aforementioned flagship devices!
New leak that rolled out online gives us a close glimpse of the two of the much-awaited devices both through the rear and front panels. The Galaxy S8 duo has been few of the smartphones on behalf of Samsung that was popularly margined to infinity. Now, to continue the fame gained by the company, the Korean tech giant has apparently decided to retain the design language as witnessed in Samsung S8 duo which will soon be succeeded by the upcoming Samsung Galaxy S9 and S9+.
The leak has surfaced on Weibo, the microblogging site. As per the leak, one can get a close glimpse of the latest iteration of Samsung's flagship devices, which has been spotted with a higher screen-to-body ratio, apart from the narrow bezels on both upper and lower part of the devices.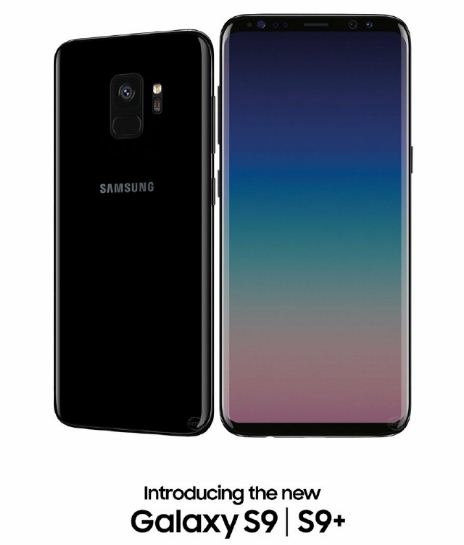 According to the S9+'s front panel leak (as aforementioned), the smartphone will bear a dual camera module. The left side will be equipped with the volume rockers, whereas the right side will come with a Bixby button. On the rear panel of Samsung Galaxy S9 device, one may take a close look at the single-camera setup, although the fingerprint sensor is now embedded right below the camera module. This is undoubtedly a welcome move, for it would make the reach for the sensor more seamlessly. On contrary, the Samsung Galaxy S9+ is reported to come with a dual-camera setup on the rear panel, aligned vertically.
The Samsung Galaxy S9 and S9+ are supposed to arrive with the initial batch of Snapdragon 845. While this is true, there are other reports which apparently confirms that both Samsung Galaxy S9+ and S9 will also house the Exynos 9810 chipset, which the company has unveiled recently which is built on 10nm process.
The 2018 Samsung flagship devices are expected to run the Android 8.0 Oreo operating system, out of the box. As per reports, the Galaxy S9 + will nevertheless retain the 3.5mm headphone jack. Now the question is, will Samsung's next big smartphones live up to fans' expectations? One may keep the comments section busy by sharing the invaluable comments.