One of Apple's much-beloved devices, the iPhone SE, is all set for a grand debut at the WWDC 2018. This new model is called the Apple iPhone SE 2 and it may have a 4.2-inch display. The WWDC is Apple's yearly event and is an acronym for the Worldwide Developers Conference. This year, the WWDC is most likely to be held between June 4 and June 8.
The latest report comes to us via QQ. Apparently, the new device will be a marked improvement over the iPhone SE which debuted some years ago. For instance, it is likely that the new iPhone SE 2 will rock a 4.2-inch display, a marked upgrade from the 4-inch display that we saw and liked on the original iPhone SE. The report also goes on to mentions that the iPhone SE 2 will be powered by Apple's latest A10 fusion chipset, one that we also see on the iPhone 7 and the iPhone 7 Plus. None of this year's Apple flagship iPhones have this chipset, which means that Apple intends to make its more budget offerings more appealing.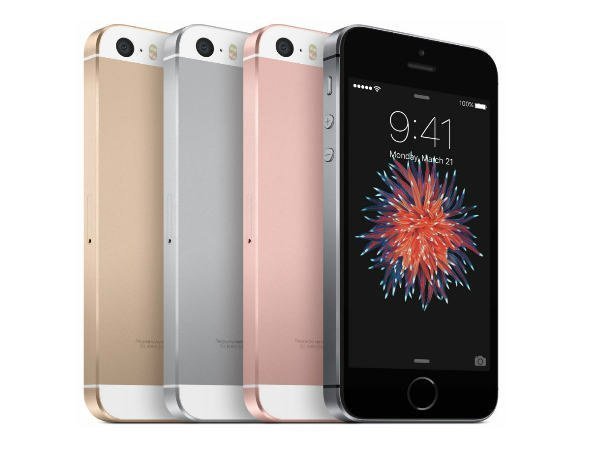 Incidentally, this is not the first time that we are hearing about the iPhone SE 2. Early last month, we had reported that the SE 2 would likely debut in June this year and would also likely boast a wireless charging feature. The new QQ report also suggests some extra specs as far as the new device is concerned: the new handset may likely have 2GB of RAM accompanying 32GB of native storage. Also, there are reports there another variant, one likely to have 128GB of internal storage, may also see the light of the day. Should that be the case, the SE family will grow and more options will become available to the user.
The iPhone SE 2 may not have the bezel-less display feature and we are not expecting the presence of Face ID. We are more likely to witness a second generation Touch ID fingerprint sensor, which is set to be embedded right in the home button. While we are not entirely sure about the price tag, the iPhone SE 2 may just be priced at around 4,000 Yuan in China, a sum that translates to Rs 40,858.