What began as a global sensation at an unbelievably low price yet with top-end specs, maintained its true blue glory with its earned nickname,"flagship killer", over the past few years. Long before OnePlus's 5T rolled out, the first OnePlus One device in the year 2014 adopted a global brand identity with its slick packaging.
Fast forward to November 2017, OnePlus 5T launched right five months after the OnePlus 5! But despite the downside of producing the smartphone just a couple of months after its base model, the company didn't turn off from its promises of delivering high-end devices at affordable prices.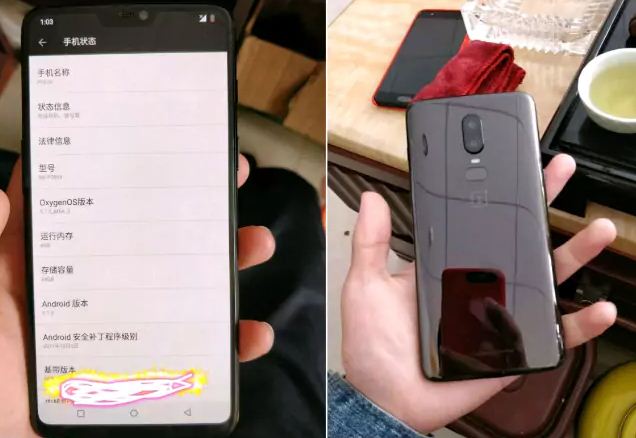 Newer reports now echo that the upcoming OnePlus 6 will have a narrower notch. As far as the leak is concerned, one can take a close look at the photos that surfaced on the Internet a while ago. And if we compare the photos to Apple's iPhone X, the OnePlus 6 might have a fashion pretty similar to the iPhone X, reports Deccan Chronicle.
The report also shed lights on the fact that the OnePlus 6 will be coupled with 6GB RAM plus 64GB inbuilt storage. Suggesting the model number P7819, the device is expected to run the Android 8.1 Oreo operating system. Keeping the company's statement at CES event in mind, the OnePlus 6 debut with the latest Qualcomm Snapdragon 845 chipset.
We have seen how the OnePlus 6 was introduced through concept video, not just once. As of now, OnePlus's CEO, Pete Lau, in January has already confirmed that the next flagship would roll out in the latter part of Q2 2018, suggesting that the phone might debut in the month of June or just before! Lau also stated that the launch is not confirmed wholly. So one must regard this particular news with a grain of salt.