Samsung's Galaxy Note phablets are the typical devices in which the South Korean technology conglomerate attempts to push the most recent technologies ahead of introducing them to their S series handsets some six months later. Which is why the absence of a superpowered feature from Samsung Galaxy Note 9 could leave the company's portfolio with a critical void: the under-display fingerprint reader.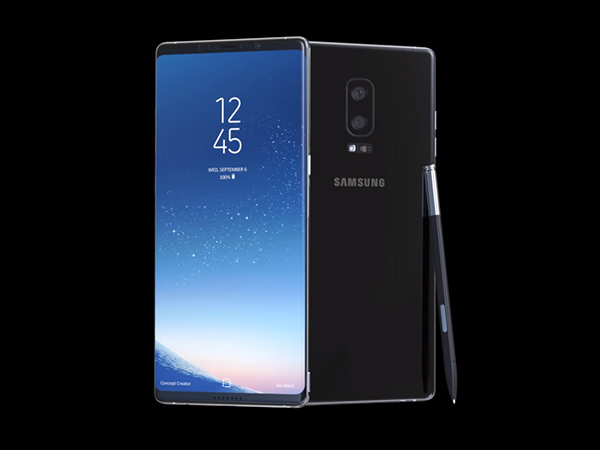 The chance of employing the display-embedded fingerprint reader is now balanced, as the report suggests. And while bezel-free phones are a perfect solution to implement the in-display biometric, chances are slim for the technology to land into the mass market within just six months.
Samsung has to focus on the fingerprint reader to work as accurately as quickly as the current fingerprint technology employed either in power buttons, home buttons or even under the camera lenses. While Samsung already rejected this technology on the recently launched Galaxy S9 and Galaxy S9 Plus, the same is expected to come with the upcoming Samsung phablet.
The upcoming Note 9 from the house of Samsung has been in the rumor mill over a couple of times. While some reports earlier suggested that it would come with the fingerprint scanner mounted on the display, other reports shed light on the fact that Samsung would delay the feature due to the citing issues with the power consumption or with screen protectors. The tech industry isn't convinced by the fact that Samsung Galaxy Note 9 will feature a fingerprint reader embedded under the display. As of now, all news pertaining to the upcoming Samsung Galaxy Note 9 might be regarded with a grain of salt. We need to check out more news in the near future. Stay tuned right here to know more about what Samsung would employ in its upcoming standalone phablet of 2018.