Mukesh Ambani owned Reliance Jio is in plans to offer 1.1 TB of free data at 100Mbps speed to all the customers who opt for Jio Fibre To The Home (FTTH) broadband connections.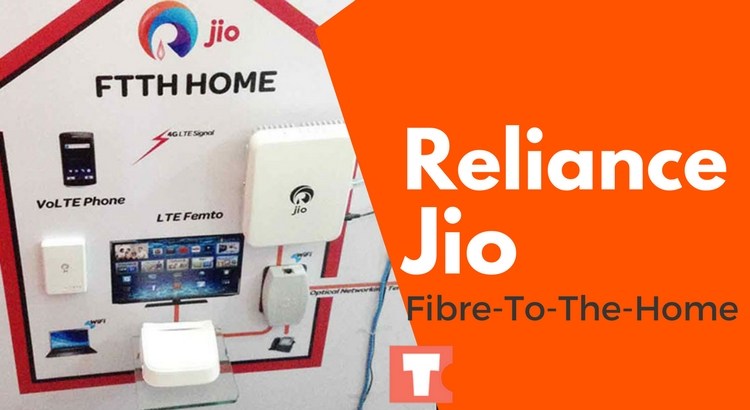 As per a report by The Hindu, a source close to the company said "The initial FTTH plan includes 100 gigabytes (GB) of free data at 100 Mbps speed, once the data limited is exhausted, the customers can do top-up of 40 GB of free data 25 times in a month, effectively meaning 1,100 GB of free data a month."
The report further stated, "Company is also planning to unveil this service for both households and enterprise customers and it is eyeing 100 million television households across 30 cities in India."  The source claimed that customers who want to avail the broadband services from Reliance Jio may do so by paying an interest-free security deposit of Rs 4,500.
The report also said, "Jio has already laid out more than 3 lakh kilometers of optic fiber network across India."
Meanwhile, Reliance Jio has also announced the launch of the world's first Artificial Intelligence (AI) based brand engagement platform called Jio Interact. To start its campaign, the company has appointed Bollywood star Amitabh Bachchan as the brand ambassador of Jio Interact who will also promote his latest comedy-drama film '102 Not Out'.
Using this platform, users will be able to ask questions related to the movie '102 Not Out' and also book tickets for the same at real time by using the ticketing partner BookMyShow.
The company has posted its earnings for the last three month period ending 31st March 2018. As per the report, Reliance Jio has made a net profit of Rs 510 crores compared to Rs 504 crores in the previous three months.
The standalone revenue from operations has also increased marginally by 3.6% at Rs 7,128 crore as against Rs 6,879 crore in the third quarter of the 2017-18 financial year.