Reliance Jio has announced the Jio GigaFiber FTTH home broadband service in India on July 5 at the AGM. During the launch announcement, the company did not reveal any details about the pricing or the availability of the service in the country. But now, a report from Economic Times shed some light on the availability and pricing details.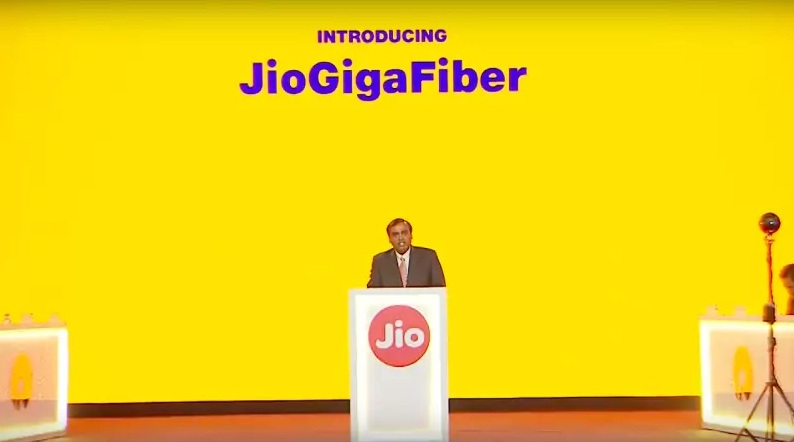 At the Reliance AGM, Mukesh Ambani, Chairman of Reliance Industries said that the Jio GigaFiber will be rolled out across 1,100 cities in India targeting 50 million households. However, he did not reveal when the service will be made available. Now the Economic Times report citing sources associated with Reliance claims that the FTTH broadband service will be rolled out starting from November this year. The report also said that 15-20 key cities across India with high data demand will receive the service earlier than the others.
"Jio will choose the initial cities for launch based on early demand levels for its home broadband services after the registration process kicks off from August 15, especially since there will be costs involved in extending lastmile connectivity," a senior industry official was quoted as saying.
Apart from the launch date, the report also reveals the pricing details of the Jio GigaFiber FTTH service. As per the report, it may cost Rs 500 to Rs 700 per month and will offer speeds of 100Mbps and 100GB of data per month. It is also said to offer additional services like internet TV and video calling.
As per global brokerage company Morgan Stanley, Reliance Jio will roll out the service first to localities with maximum data demands and high registration rates post August 15 when the registration process will begin. It is also expected that Jio broadband services will be launched with massive discounts to lure customers.
As per some analysts, Reliance Jio may also offer its broadband services for free for a limited time to bring customers on board. To recall, the company had followed the same strategy after launching Jio mobile services in the country.