The tech event of MWC 2016 has seen a lot of new launches which also include improvisation of technologies. Starting from the low budget and pocket friendly phones to the flagship models, everything has been launched and announced at the event. Companies big and small from all around the world came up to showcase their products and give them the biggest stage ever for a grand launching of those. Besides the phones and tabs and other technologies related to these, many other things like robots and all have also got place at the MWC stand.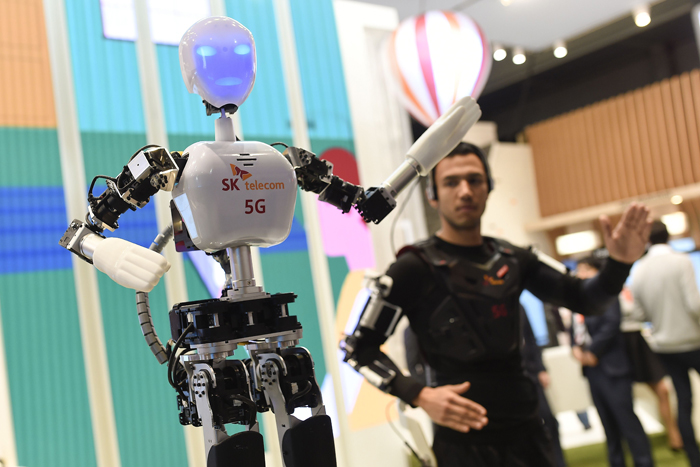 So shifting the focus from the smartphones and taking a look at the robotics is also desirable. Thus this article is going to help you to get knowledge of the robots which created its place at the event.
Robot launches of­­ MWC 2016
Bagel
The Bagel Labs. Co. limited has announced the making of a new device which seems much like a bread. This little gadget takes measuring dimensions to a whole new level. You can use it like a typical tape measure but instead of numbers written on the tape itself, the measurement is shown on the small LCD display on the device. Along with all other devices going smarter, the measuring technologies are also becoming smarter.
Rolling Bot
It is a an electronic ball that monitors your home while you're out and has a laser feature to entertain your pet while you're away. It looks like Sphero's BB-8 toy sans the head and orange skin.
Xperia Agent
Sony really did steal the show and ceased it. On every single day Sony never stopped to surprise the tech freaks. Besides, wearables, projector and xperia x, Sony also launched xperia agent.  The Xperia Agent is a smart home hub that features a rotating camera at the top, a projector that shows images such as the weather or news on your table or kitchen counter, and can be controlled by voice.
Panasonic Nuba
The small device is a 4G-enabled security camera that allows users to monitor their property even with no Wi-Fi connectivity. It is weather resistant so it can be used both indoors and outdoors.
Wrap Up
That was a list of the robotic technologies, which have successfully created a place in the hearts of the tech lovers through MWC 2016.